If you can measure IT you can make IT better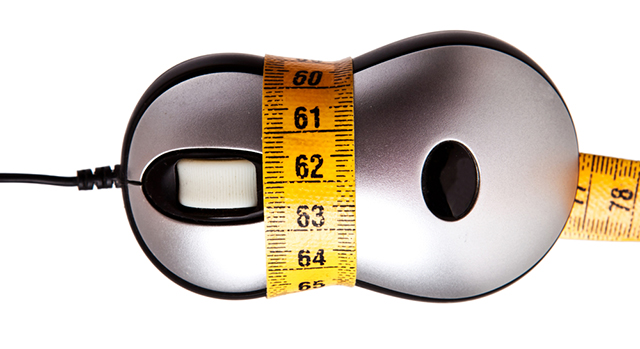 According to a study by New York-based risk management specialist Continuity Software, measurement and analysis is the key to achieving IT excellence.
Based on results from a number of sectors including healthcare, financial services, manufacturing and retail, the study underlines the importance of operational analytics in meeting performance targets.
As you might imagine the findings are all about size and performance -- stop making up your own jokes at the back! It's larger organizations that are most likely to use analytical tools to monitor IT performance goals -- 57 percent, as opposed to 29 percent of smaller enterprises. What they measure is interesting too, 89 percent measuring up time, 66 percent performance and 51 percent measuring the number of open issues.
There's more consistency when it comes to the different areas of infrastructure. Storage and network performance indicators are measured by 71 percent of those surveyed with applications a close second on 69 percent, databases on 66 and clusters on 49 percent.
The effectiveness of regular analysis is shown by the fact that 53 percent of companies that track configuration across their entire infrastructure daily said they were meeting or exceeding their goals. This compares to only 31-33 percent of those that monitor only part of their setup.
"Few would argue that business organizations that deliver IT operational excellence enjoy a distinct advantage over their competitors," says Doron Pinhas, CTO of Continuity Software. "As this survey reveals, organizations that are successful in achieving this goal invest in measurement and analysis of KPIs and are able to transform the collected insights into immediate actions".
The cloud seems to be getting neglected in all of this though with only 14 percent saying that they regularly monitor cloud KPIs. 43 percent of those surveyed say they never analyze configuration consistency in their cloud environment.
Pinhas comments, "It is also interesting to note that while the push to move data and applications into the cloud continues to escalate, most cloud infrastructure remains under-monitored, and consequently at great risk of unplanned downtime and service disruption".
The full report is available to download from the Continuity Software website.
Photo Credit: Bogdan Brasoveanu / Shutterstock