IBM creates new business unit for Watson supercomputer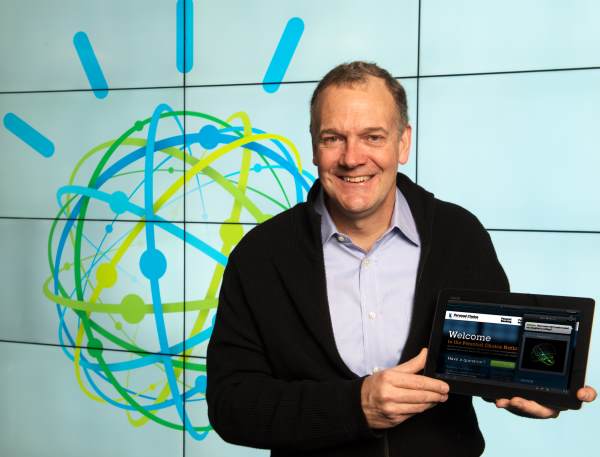 Technology giant IBM has announced that it's to invest more than $1 billion to create a new business unit for Watson, the supercomputer that beat human contestants on the TV quiz Jeopardy.
The new Watson Group will be headed by Michael Rhodin, previously senior vice president of the company's software solutions group. The unit will be based in New York and have around 2,000 employees.
Rhodin says, "IBM has transformed Watson from a quiz-show winner, into a commercial cognitive computing breakthrough that is helping businesses engage customers, healthcare organizations personalize patient care, and entrepreneurs build businesses. Watson is one of the most significant innovations in IBM's 100 year history, and one that we want to share with the world. With these investments we strive to make new markets, reach new buyers and transform industries and professions".
Watson -- named after former IBM president Thomas Watson -- is an artificial intelligence system that aims to use information in a similar way to human thinking. It uses natural language and analytic capabilities to allow it to quickly interpret large volumes of data.
From its original room-sized unit IBM says it has now managed to shrink Watson to the size of three stacked pizza boxes. The new group will deliver Watson's technology via the cloud to power new consumer and enterprise apps. It will be deployed using Softlayer, the cloud computing infrastructure business bought by IBM last year.
The establishment of the unit reflects strong demand for cognitive computing. "We have reached the inflection point where the interest is overwhelming and we recognized we need to move faster," says Stephen Gold, vice president of Watson Business.
In addition to the business unit IBM is launching three new services based on Watson technology. Watson Discovery Advisor is aimed at research organizations, Watson Analytics allows users to explore big data through visual interpretations, and Watson Explorer is designed to help employees across a business uncover data-driven insights more quickly.
You can learn more about Watson and how it's being used in different industries on the IBM website.
Photo Credit: Jon Simon/Feature Photo Service for IBM