Nokia announces Lumia Black update roll out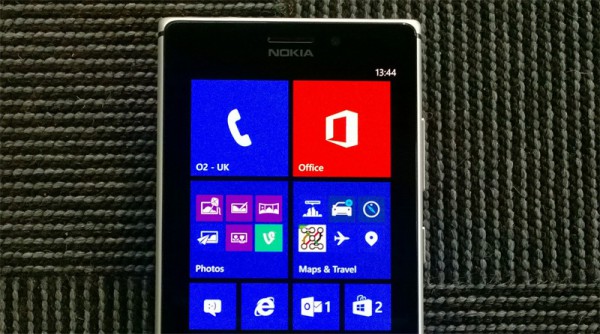 Finnish maker Nokia has announced the Lumia Black update roll out for its Windows Phone 8 smartphone lineup. The latest software upgrade, which is set to first reach the Lumia 1020 and Lumia 925, is based on Windows Phone 8 Update 3, and adds a number of exclusive features.
Nokia's official announcement comes nearly three months after Microsoft took the wraps off Windows Phone 8 Update 3. The latest version of the tiled smartphone operating system brings an orientation lock, support for quad-core Qualcomm Snapdragon 800 processors and 1080p displays and an extra live tile column on phablet screens, as the most important changes. Now let's take a look at what Nokia adds on top of this.
The Lumia Black firmware update officially adds folder support to Windows Phone 8. Users will be able to group apps and settings under a single live tile (obviously, users can create more than one app folder, as Nokia calls it). Third-party apps have offered a similar feature for quite some time, but it has always had a limited use case (exclusive to the app that offered it).
The Finnish maker has refined its Glance screen feature, which is available for select Lumia Windows Phone 8 devices, to show notifications for calendar, email, messages and phone and apps like Facebook, Twitter and Whatsapp (as well as other apps that "use notifications").
Bluetooth LE (Low Energy) is now supported, which enables Lumia Windows Phone 8 devices to play well with popular wearables like, says Nokia, the Adidas MiCoach accessories. Also, for Lumia 1020 DNG support is now available, enabling editing of raw images.
The Lumia Black firmware update also adds a number of Nokia-branded apps: Nokia Refocus for choosing different focal points after taking a photo, Nokia Beamer for sharing content from the phone by scanning a QR code to display it on another screen, Nokia Storyteller for arranging pics by date and place, and Nokia Camera which provides extensive customization options for taking photos on all Lumia Windows Phone 8 handsets. The first two apps I mentioned are available only on devices with more than 1 GB of RAM).
For information concerning the availability and status of the Lumia Black firmware update for your compatible device, go to Nokia's Software Update for Lumia with Windows Phone 8 page.