Amazon celebrates being #1 in customer service with Kindle Fire discounts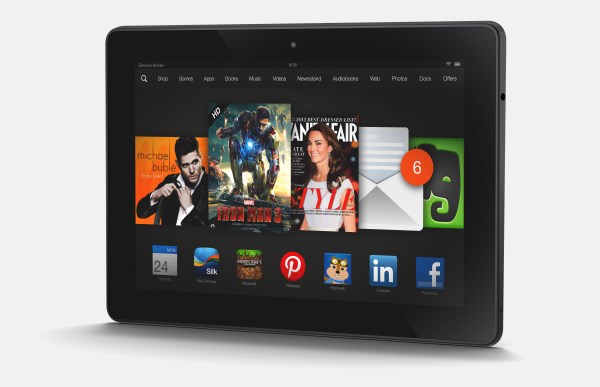 While the world points fingers at companies like Microsoft and Google over recent security matters, in light of the big NSA scandal, one company goes on mostly unscathed. Perhaps it's our love of shopping and the convenience of doing it online. But maybe, it's just about making that experience so good.
Amazon announces today that is has been voted number one in customer service satisfaction for the ninth straight year. The online retailer isn't resting on this laurel, but instead using it as an excuse to drum up more good will.
For a limited time, Amazon is offering $30 off the price of a Kindle Fire tablet. You can grab any of the line of devices -- the HD, or either size HDX. Just enter the promo code MAYDAY30 at checkout to take advantage of the deal.
The offer is set to expire on January 11, at 11:59pm PST, so you will need to act reasonably quick, as you have just a bit less than 48 hours to get your deal. A new Kindle Fire HDX normally sells for $229, but $199 sounds a whole lot better to the wallet.