Target hack actually affects 70 million -- phone numbers, email addresses and more stolen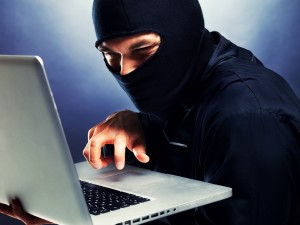 When I bought my iPad Air at Target on December 13, 2013, it was supposed to be a happy moment. People that know me, know that I am extremely frugal. The old adage is that a fool and his money are easily parted. Well, I am certainly no fool in this regard. With that said, Target had a really good deal on the tablet and and I uncharacteristically decided to treat myself for Christmas. I took my new Apple device home and I was in heaven -- until I heard about the Target breach.
Truth be told, I wasn't too worried, as I paid for it with a credit card and not a debit card. In other words, my money was safe as long as I paid attention to my credit card bill for any oddities. While Target initially said 40 million people were affected, and that is a lot, I accepted it as something that happens and didn't hold any grudges with the retailer. The hack was acknowledged on December 19th and I have shopped there since. However, my forgiveness and understanding may be short lived. Today, Target announces that it wasn't 40 million customers affected -- it was 70 million! Not only that, but more types of information was stolen than originally reported.
Target says, "this theft is not a new breach, but was uncovered as part of the ongoing investigation. At this time, the investigation has determined that the stolen information includes names, mailing addresses, phone numbers or email addresses for up to 70 million individuals".
"I know that it is frustrating for our guests to learn that this information was taken and we are truly sorry they are having to endure this. I also want our guests to know that understanding and sharing the facts related to this incident is important to me and the entire Target team", says Gregg Steinhafel, chairman, president and chief executive officer, Target.
Target does not have an email address listed for all of its customers. However, if the company does have an email address, it will make an attempt to contact them. Of course, since the hackers may have both the customer's phone number and email address, this opens the customer up to further shenanigans -- the hackers could contact the customer, impersonating Target.
Sadly, this new revelation that the company was off by 30 million when reporting affected customers, has caused me to lose trust in it. Clearly, there is incompetence at Target when it comes to security, privacy and the associated investigations. The fact that things like email addresses were stolen too, but not discovered until now, is unacceptable.
Will you continue to shop at Target? Tell me in the comments.
Photo credit: Yuri Arcurs/Shutterstock