Weirdest tech at CES 2014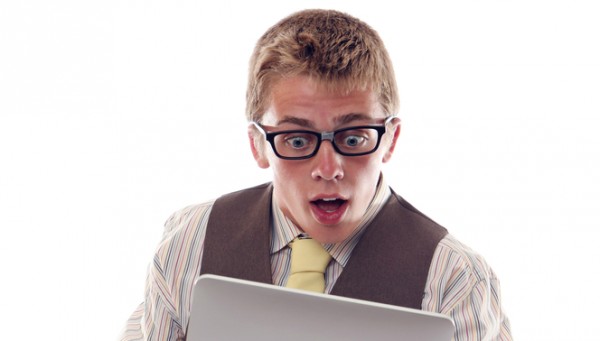 At trade shows all around the world companies try to impress us with catchphrases, unique features, buzzwords, claims of how important and innovative their new products are and the perennial promise that whatever they are offering will tremendously improve the quality of our lives. CES being one of the most important trade shows is certainly no exception.
CES is about consumer tech and companies do not shy away from trying to reinvent the wheel or exploring new territories. Still, as anyone will tell you, mistakes can easily be made no matter the playing field and, as a result, weird things can happen. Last year it was an iPad-equipped potty that took the grand prize. Now lets take a look at the most bizarre things CES had to offer in 2014.
Poppy
Many people have been using an iPhone as their go-to camera without any complaints. But there may be folks out there who need an immersive experience when looking at pics on an Apple smartphone. This is where Poppy comes into play (or so the product's description leads us to believe).
Poppy basically enables users to view the pics displayed on an iPhone screen in 3D. It looks like a pair of binoculars, which may stir interesting conversations (or make users appear disconnected from what is happening around them). All users have to do is insert their iPhone into Poppy.
Mother
First of all, the name Mother is creepy for a tech product. It makes me think of a nagging toy that will tell me to eat everything that is on my plate, otherwise it will take away all my gadgets (please, not my new Mac).
Mother (the product) does not appear to be like that, at least based on the video description. It is designed to help users achieve the things they want to do and keep an eye on the place they live in, with the help of Cookies (that appear to have built-in sensors to help Mother monitor activity). But who knows what can happen when a user refuses to take their medication or do the dishes?
ISSA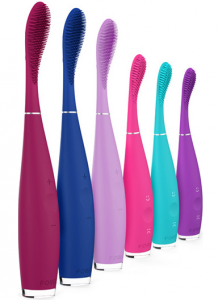 What is the first thing that goes through your head when you look at this picture to the left? I am willing to bet that "toothbrush" is not even remotely close to being the answer.
But, yes, ISSA is actually a range of toothbrushes that have a more, uh, special look. The product's tagline says: "Bringing unprecedented innovations to dental care by being the world's first electric toothbrush with silicone bristles".
Joking aside there are some useful (normal) bits about ISSA -- the toothbrush can be used for up to 365 times on a single charge and it vibrates.
There are also versions of ISSA designed for children. Those toothbrushes display a sad face when the youngster hasn't brushed for the right amount of time, and a smiley face when they did. For adults, ISSA only has an indicator light.
LaCie Culbuto
LaCie is a company known for its various storage solutions -- NAS, flash drives and external drives -- so it makes sense for it to show up at CES 2014 with USB flash drives. Nothing wrong or weird with that.
Except one of the USB flash drives that LaCie showcased this year looks rather strange. It is designed to stand upright when not plugged in. It can even hold photos in that position, when the cap is on. But when it is plugged in, the free end of the Culbuto looks like a stress ball or like something that clearly does not belong there. Take a look at the video below to see it in action.
The Nice Weird Surprise
Even though there is nothing weird about WebOS, as is the case with the products I mentioned above, there is something rather strange about its presence at CES 2014. That is because seeing WebOS at the popular trade show is like watching The Walking Dead. A product that one might assume to be dead can be very much alive. And not where it might appear normal for the operating system to show up -- on smartphones or tablets -- but on a smart TV from LG.
Which one of the products above do you think is the weirdest?
Photo Credit: Ahturner/Shutterstock