Microsoft investigating Windows 8.1's metadata and tagging problem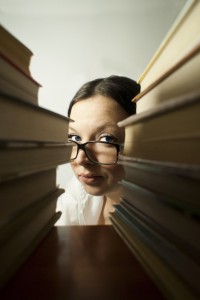 Libraries have been removed from File Explorer's sidebar by default in Windows 8.1, but fortunately it's easy enough to restore them -- you just need to click the View tab, click the Navigation button and select Show Libraries. However, there is another more fundamental problem with Libraries and -- worse still -- file searches, which BetaNews reader Rob Howarth alerted me to last week.
In an email he explains, "It is now impossible to add metadata to files as a result of a search from within Windows 8.1. If, for instance, I search for files with the tag 'architecture' Windows will return all the files with that tag wherever they are stored on my machine. This is excellent. But, if I try to amend, modify, or add metadata tags via a search [by right clicking a file and going to Properties/Details] I can no longer do so. I have to find the original source file and update from that location. With over 100,000 files to manage, this is a big hassle for me".
The problem also exists when you access a file through Libraries. When trying to change a song's description and give it a rating through the Music library, I found I couldn't. I had to go to the actual file location and do it that way. Rob isn't the only person affected by this issue, there's a thread on the topic at Microsoft's Windows forum.
"Metadata, and tagging, seem to be fundamental to organizations that require information management (i.e. all organizations)", Rob says. "If Microsoft is going this route then, it could be argued, that this is a fatal flaw in its new OS".
I contacted Microsoft about the problem, and was told by a spokesman: "We're currently investigating your question around editing file metadata and tagging through Libraries in Windows 8.1 and will keep you updated if we have something further to share".
It's a rather evasive answer, unfortunately, but does suggest this is a bad bug rather than a deliberate change. Does this problem affect or annoy you? Leave your comments below.
Photo Credit: Oleksandr Lysenko/Shutterstock