Kim Dotcom unveils Baboom music service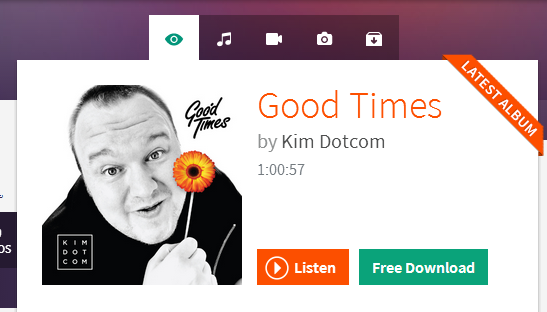 The famous, or perhaps infamous, Kim Dotcom once ran MegaUpload before a massive shutdown effort carried out by the government. He later launched Mega, flaunting it to the very people who set out to ruin him. But the flamboyant entrepreneur has always seemed most interested in music, and today he launches his very own streaming service.
Baboom launches, promising a combination of both Spotify and iTunes. Dotcom is soliciting artists to come in and set up their own pages, which will include a bio, images and videos. It is free for them to setup their presence on the new site.
For now, the Baboom service is very limited, and you can only get the briefest of previews -- a taste of what you should expect when it is ready for prime time. Dotcom is offering customers the chance to earn money through the service, as well. Remixing a song can net a tidy sum of $5,000, though that offer is only good for Dotcom's music for now.
That is because Kim Dotcom is, so far, the only artist there -- yes, he fancies himself a musician. It is early days, so there is not much to see, but past history has shown some artists support for German-born New Zealander, so the possibility of this taking off is there.