Spotify begins marketing artist merchandise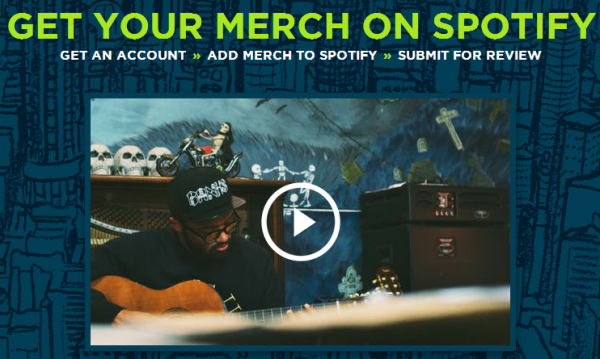 The streaming music industry has entered an increasingly fast race to grab users and find new ways to monetize the business, while offering "free" streaming. Last week both Spotify and Rdio announced free versions of their services, but now Spotify wants to go a step further, giving back to the people who make the music.
The company plans to allow artists to hawk their merchandise on the website. Spotify is partnering with Topspin to make this new revenue stream possible.
"There are zero fees or commissions from Spotify or Topspin and artists don't need to change how they sell merchandise", says Spotify's Diego Planas Rego.
So, the service is entirely free for the artist and it begins rolling out today. If you happen to be a musician then you can head to the new "Get your merch on Spotify" website that the company has set up. There are a few steps you'll need to follow to get it done.
It's easy to look at this story as Spotify finding another revenue stream, but the service isn't taking a dime, so kudos for giving back to the people who, quite literally, make its business possible.