LG G Flex to reach 20 European countries starting next month, US this quarter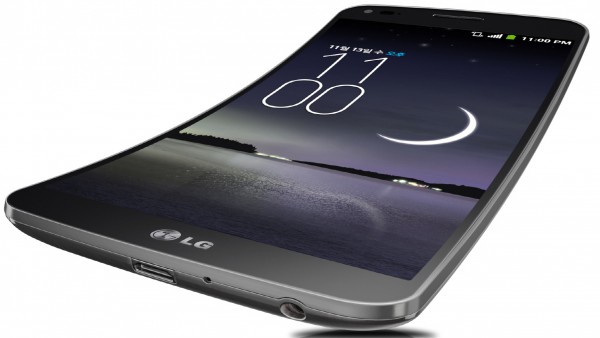 South Korean maker LG has announced that its G Flex Android smartphone is set to reach 20 European countries. The roll out of the handset, that offers a curved display and self-healing coating as its main highlights, commences in February on the old continent.
"The introduction of the LG G Flex in Europe demonstrates our confidence in the global marketplace for a curved smartphone", says LG CEO Dr. Jong-seok Park. "As a premium smartphone, the G Flex will further establish LG as a brand that offers something unique for every consumer segment. This is a device that is guaranteed to start a conversation wherever it goes".
Even though LG has not specifically mentioned all 20 European countries where the G Flex will be sold starting next month, the company said that Austria, France, Germany, Italy, Sweden and UK will be among those local markets. The G Flex is also set to reach US "sometime this quarter", where it will be available at local mobile operators AT&T, Sprint and T-Mobile.
The G Flex specifications include: 6-inch curved P-OLED (plastic-OLED) display with a resolution of 720 by 1280 and "Real RGB" matrix; 2.26 GHz quad-core Qualcomm Snapdragon 800 processor with Adreno 330 graphics and 2 GB of RAM; 3,500 mAh built-in battery; 32 GB of internal storage; 13 MP back-facing camera; 2.1 MP front-facing camera; 4G LTE cellular connectivity; Wi-Fi 802.11 a/b/g/n/ac; Bluetooth 4.0; NFC and Android 4.2.2. Jelly Bean as the operating system of choice. The smartphone comes in at 160.5 x 81.6 x 7.9 - 8.7 mm and 177 grams. The only color available is Titan Silver.
There is no mention of pricing for Europe, but in the US AT&T has announced it will cost $299.99 on a two-year contract through its online and brick and mortar stores, when it will be available to pre-order on January 24 (official sales kick off on February 7).