StereoPhoto Maker: create, view and work with 3D images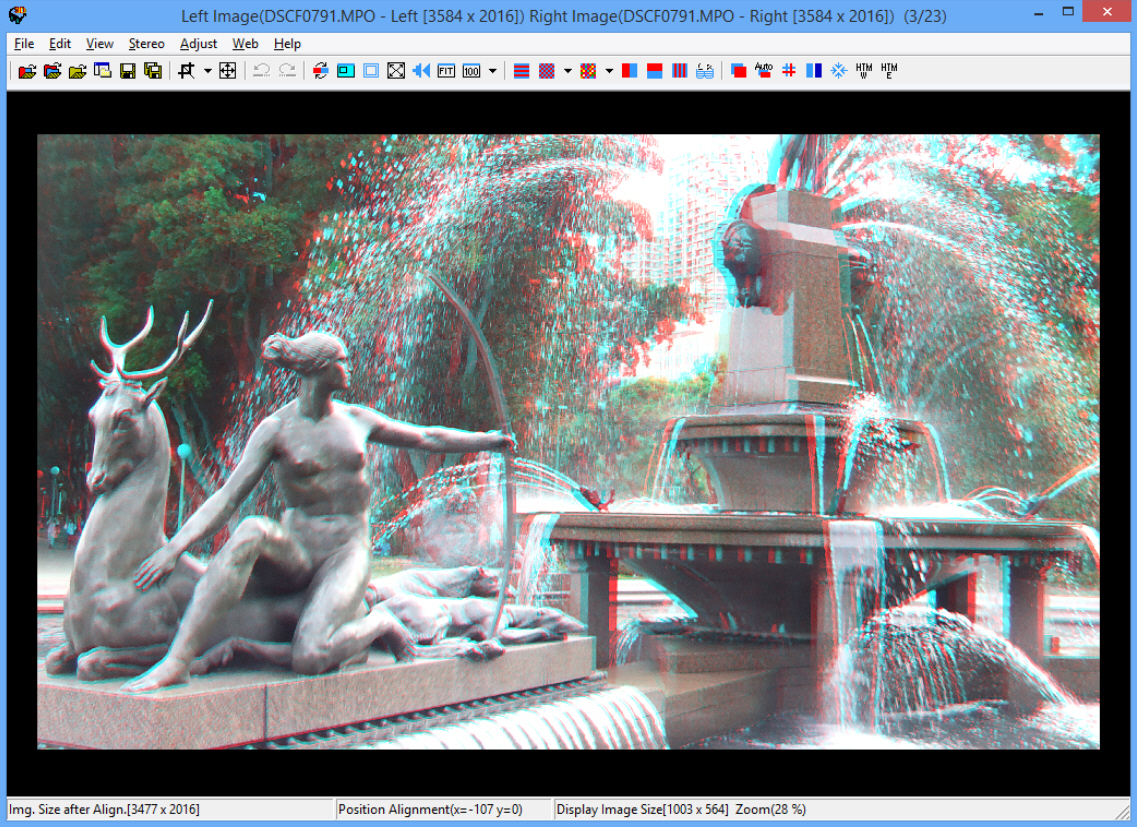 3D is everywhere -- at the movies, on TV, games consoles -- but finding PC applications with significant support for 3D images can still be something of a challenge.
If you need to work with 3D pictures, then, the simplest approach is to grab a specialist tool like StereoPhoto Maker. It's free, compact and portable, and comes packed with options to help you view, create and process 3D files.
At its simplest, you can use the program to open and view JPS, MPO, STJ and DAS files, as well as anaglyph images in regular formats. Keyboard shortcuts make it easy to step backwards and forwards through a folder, or view images as a slideshow. There's a reasonable thumbnail browser, too, although for some reason it's hidden away (click File > Open Image File List).
The program supports viewing 3D images in many different ways: side-by-side, color and gray anaglyphs, interlaced, above/ below and more. A convenient "flashing" option quickly switches back and forth between the two images, allowing you to get a feel for the 3D effect even if you don't have glasses or a 3D display.
Your source pictures can be saved in various other 3D formats. Or if you're more interested in 2D viewing, images can be saved as animated GIFs (with the "flashing" effect) or split into their component pictures (left/ right JPEGs, say).
The real power here comes from StereoPhoto Maker's ability to create and adjust 3D images, though. At its simplest, you might open a 3D picture and use the cursor keys to re-align images, one pixel at a time. But if you're working on a larger scale, the author claims StereoPhoto Maker 4.52 can "automatically batch-align hundreds of images and mount them to the 'window'".
You also get the option to create simple web pages which, in theory at least, allow you to share your favorite 3D pictures with others. We say "in theory" as it didn't work well for us, but if you have more luck then this could save you a lot of time.
StereoPhoto Maker isn't always easy to use. Creating new images in particular requires a good knowledge of 3D fundamentals (although there are some online tutorials which can help). It works just fine as a 3D viewer, though, and as the program is just a single executable, it's not exactly going to get in your way. If you might ever need to work with 3D images then we'd recommend keeping a copy around.