Get 1TB+ of free cloud storage with Yunio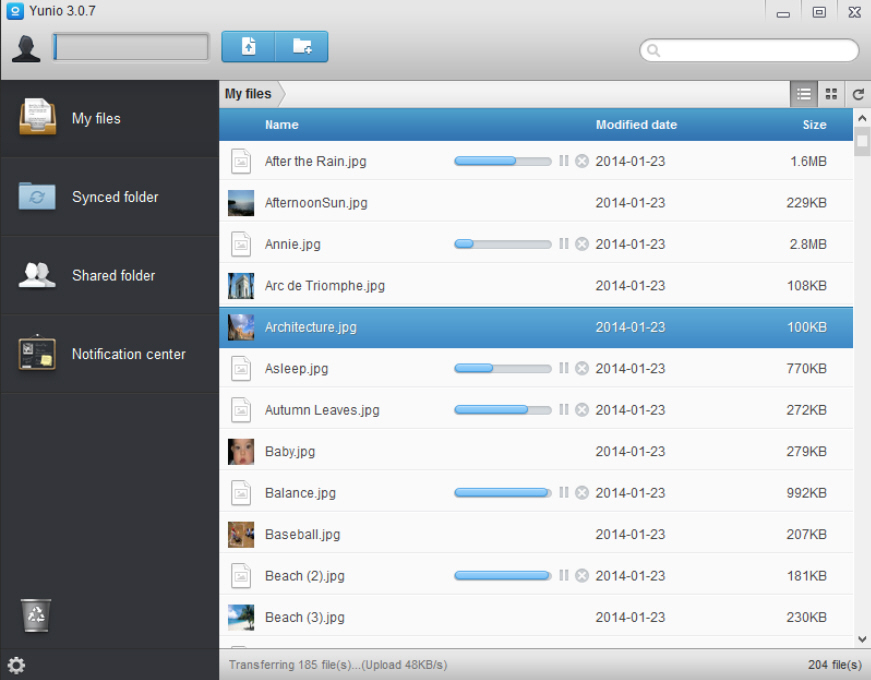 Most consumer cloud services compete on storage space in a small way. Dropbox offers 2GB, SkyDrive starts with a free 7GB, Google Drive delivers 15GB, and so on.
If none of this gets close to what you need, though, you might prefer Yunio. Not only does it provide a chunky 1TB for free, but you're also allocated a further gigabyte for every day you use the service.
Yunio works much like the competition. Files can be added to your account manually, by dragging and dropping, or by syncing any folder. Clients for iOS, Android, Windows, OS X and Linux (and a browser-based interface) means you should be able to access your data just about anywhere.
Any backed-up file or folder may be shared with others by creating a public link. This can be restricted by a password or question ("What is my mobile number?"), and there are options to set an expiration date and a maximum number of downloads.
Downloading files to your own system is as easy as dragging and dropping. Versioning support means the last 10 versions of a file are available in just a few clicks, and there are a few basic file management options (rename, move, copy, send to Recycle Bin).
The Yunio client isn't particularly sophisticated. There are no options to throttle its upload or download speeds. You can't tweak its versioning rules to suit your needs. If you like to tune this type of service, then Yunio will probably leave you disappointed.
The free account has further issues of its own. Single files may be a maximum of 5GB in size; you can sync up to 10 folders per device, and share up to 5; shared folders may be accessed by up to 20 people. If you've a problem with any of these then buying an upgrade to the VIP ($1.65/ month) or SVIP ($3.30/ month) service will lift those limits.
The service needs better localization, too. If you register for a Yunio account (in English), and are asked to agree to "Yunio's TOS" (in English), for example, it's not really acceptable to click the link and find those terms are displayed only in Chinese.
For all this, Yunio does offer a vast amount of storage space, it's easy to use, and the sharing options are good. If you're willing to overlook the other glitches, then sign up and see how it works for you.
Photo credit: LilKar/Shutterstock