GifCam records screen activity as an animated GIF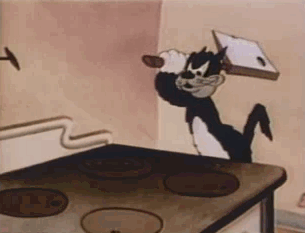 Screen recorders are a great way to show others what's happening on your desktop, as we saw with oCam earlier this month. But they usually save their results as videos, which can be a problem if you want to be sure they can be viewed by anyone, on any device (you're embedding them in a website, for example).
GifCam can help by recording your desktop activity as an animated GIF. This means you won't be able to include audio, of course, and file sizes will be larger. But they'll be accessible to everyone, everywhere -- and the program is far better at tuning the results than you might think.
The program is free, portable, and very small, with a download size of 674KB. Grab a copy and it unzips to a single 1.49MB executable (there are no unnecessary extras here).
GifCam has a transparent work area, making it very easy to define exactly what you'd like to capture: just move and resize the window until it's in the right place. Click "Rec" to start; carry out whatever actions you'd like to record; click the "Rec" button again to stop. Simple.
Click Edit to view your recorded frames on a timeline. You'll probably find that some of these are covered in bright green dots, but this isn't a bug. To reduce file size, GifCam only draws pixels which have changed; the green dots represent pixels which are the same as the previous frame, and can be ignored.
The Edit window can be used to remove unwanted frames, add a caption, increase the delay (the pause before the next frame will be shown), and more. Right-click a frame for the various options. Close the Edit window from top-left corner when you're done.
To preview your work so far, click the arrow to the right of the Save button, and select Preview. The animation should play according to your current settings, with its file size listed in the Preview window title bar.
If the GIF is too large then there are various steps you can take. Deleting every other frame (right-click in the Edit window, select "Delete even frames") should help, and reducing the number of colors is also a smart move. GifCam offers no less than six color output modes, from Quantize (great image quality, large files) to Grayscale and Monochrome (compact files which look horrible), so there should be something here for you.
When you're happy, click Save, specify a file and folder, and the finished animation should appear within seconds. If you don't currently have a GIF viewer which can handle animations, right-click the file and select Open With > Internet Explorer to display it properly. (There's also an AVI export option, although if you're going to use that, you'd be better off with one of the more conventional video recorders.)
We had a few problems with the program. In particular, GifCam locked up several times when saving files. Previewing them first seemed to make a difference, although we couldn't reproduce the problem often enough to be sure, or track down the cause.
For the most part, though, GifCam worked very well. Once you know where all the options are, it's extremely easy to use. There are plenty of ways to tune your animation for the best results, and squeezing all this power into a compact, portable program is a real achievement. Recommended.