Vine turns one today, happy birthday!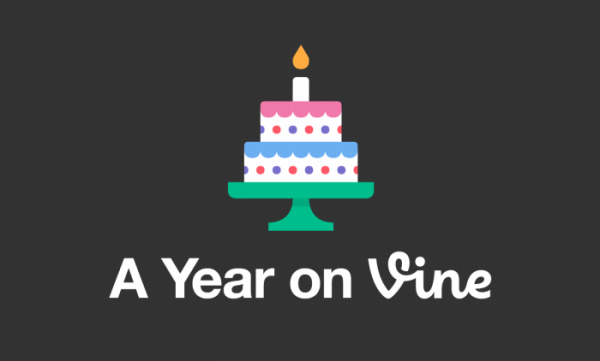 There are many social media networks nowadays. However, one of my favorites is Vine. If you aren't familiar, it is a video-sharing service with a twist -- the videos cannot be longer than six seconds. Not surprisingly, Vine is owned by Twitter -- another service that limits the duration of a user's communication. Both services teach us that limits breed creativity. In other words, forcing the user to make do with less creates unique solutions.
Vine takes this even further by introducing easy to use stop-motion. This allows the user to create things that appear magical, such as a person disappearing. While the video-service still feels fresh, surprisingly it is already a year old today!
"When we launched Vine on January 24, 2013, we didn't know what to expect. To say that we've been blown away is an understatement. The creative community that has embraced Vine's short, looping videos has shown that you can tell a whole story, make people laugh and even leave people speechless –– in six seconds or less", says The Vine Team.
The team further explains, "we introduced Vine because we wanted to make it easier for people to create and share videos from a device we almost always have with us: our phone. Since then, you've shown time and again that video can bring us together in new and profound ways. You inspire us every day. Thank you for making our first year so special".
To celebrate Vine's birthday, I will watch a lot of Bat Dad videos today -- my favorite artist and personality on the service. What are some of your favorite Vine videos? Share them with me in the comments.