Wikipedia's celebrity voice archive gets underway with the help of Stephen Fry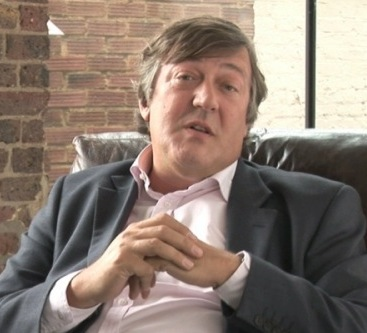 Wikipedia. It's one of the cornerstones of the internet. It's a global resource which has quite a reputation and has spawned numerous copycats and offshoots; the latest addition to the wiki canon is the Wikipedia Voice Intro Project (or WikiVIP). As you may have guessed from the name, this is a project concerned with audio -- voice recordings specifically. The Wikipedia entries for celebrities and notable figures are to be spruced up with the addition of audio clips.
The first name to enter the vocal history books is Stephen Fry, a man known for his love of technology as much as his comedy, general knowledge and general loveliness. This month he recorded a ten second clip ("Hello, my name is Stephen Fry, I was born in London, and I've been in the entertainment business, well I suppose since 1981") which now appears on his Wikipedia page.
Audio clips can be found in the right hand summary panel, and are being made freely available. This means that they are available for free download, and can be embedded in websites and used in other projects.
The number of articles featuring vocal clips is going to expand over the coming weeks and months, and it seems fitting that another name to be given the audio treatment is World Wide Web inventor, Tim Burners-Lee.
As noted by the Guardian, the BBC is also working in conjunction with Wikipedia to extract audio clips from a number of existing recordings. This is likely to help bolster the number of recordings for historical figures.
Which voices do you think should be next in line for documenting on Wikipedia?