Chrome for iOS adds translations, reduces bandwidth usage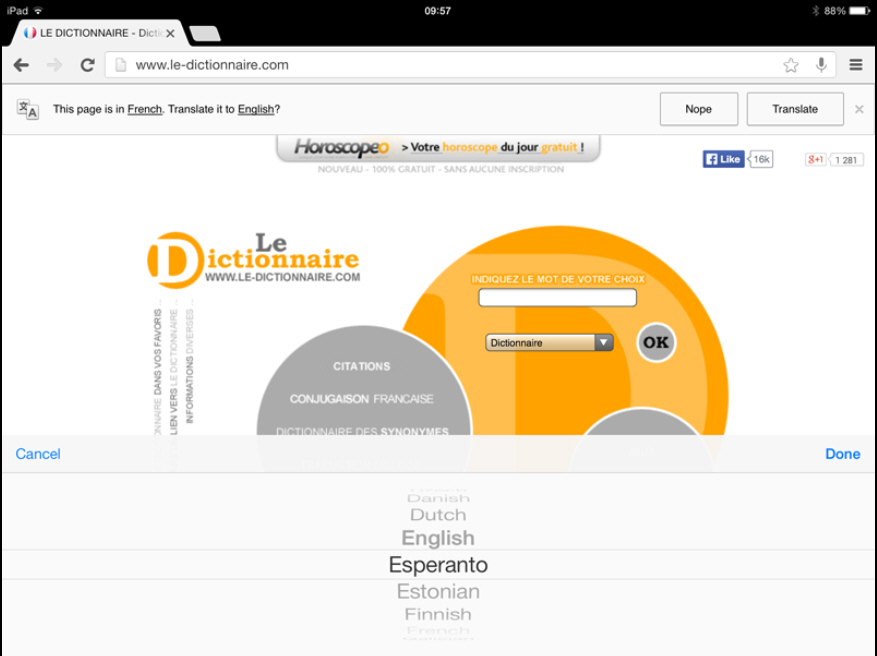 Google has rolled out Chrome for iOS 32, a major new release of its alternative browser for iPhone and iPad users. Version 32 introduces a new translation bar for pages written in foreign languages, plus promises to reduce bandwidth usage by up to 50 percent.
It also sees the first phase of a new feature that will update the New Tab page to speed up future searching, and includes the usual gamut of fixes and improvements.
The headline new feature is a new translation bar -- when users visit a page written in a different language to the system default, the bar will appear at the top of the page revealing the original language and offering to translate it into the user's default language.
Users can translate into a different language simply by tapping the target language and choosing from a scrollwheel of options that appears at the bottom of the page.
Chrome for iOS 32 also introduces a new configurable setting that makes it possible to reduce bandwidth usage by up to 50 percent -- useful for those browsing over a mobile or bandwidth-limited Wi-Fi connection. The feature is accessed via Chrome's menu bar: tap Settings followed by Bandwidth to switch the Reduce Data Usage setting on or off.
Savings are obtained by Chrome using Google servers to compress web pages before downloading them to the browser -- certain pages, specifically those with SSL connections and others connected via Incognito mode, are excluded. When switched on users will be shown how much bandwidth (expressed as a percentage and in MB) has been saved, complete with a rolling graph showing savings made over the previous month.
The final new feature sees the New Tab page get an update that should make searching faster and easier for Chrome users going forward. This feature being rolled out in stages, with selected iPhone users first in line to receive it.
As always, the latest build also includes a number of bug fixes and unspecified security and stability improvements. Google Chrome for iOS 32 is available now as a free download for iPad and iPhone.