Business needs to adapt as ERP moves into the postmodern era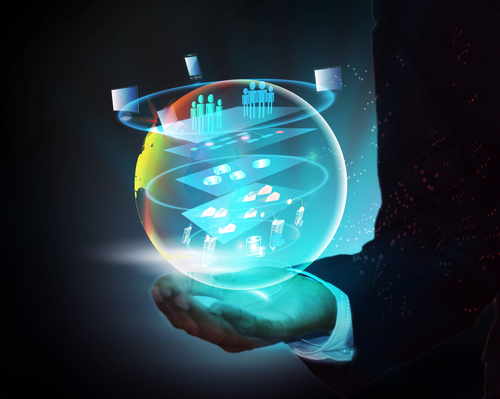 Enterprise resource planning (ERP) systems have historically been complex packages heavily tailored to the needs of individual businesses.
A new report by Gartner suggests that by 2016 these will become known as 'legacy ERP' as companies move to a new era of ERP in the cloud. It warns that CIOs must take action to address this approaching change.
"The need for agility and responsiveness has led highly customized ERP implementations to an impasse, creating a subset of legacy ERP installations that must be dealt with constructively," says Andy Kyte, vice president and Gartner Fellow. "Early ERP adopters, particularly large enterprises in energy, manufacturing and distribution industries, are paying the penalty of a decade or more of excessive customization. Businesses looking to improve administration today can take advantage of lower costs, better functional fit and process flexibility offered by blending cloud applications with on-premises applications in what we now refer to as postmodern ERP".
Gartner sees the future of ERP as being in a more loosely coupled environment where most functionality is sourced from cloud providers or business service outsourcing firms. This reflects the view of many executives that their older systems lack the flexibility needed for the modern world.
"When ERP was in its heyday, CEOs and business executives wanted reliable and integrated solutions, so they seized upon ERP as the way to provide this," says Kyte. "Business stakeholders still want these same qualities, but now they assume that these qualities will be present in any software solution, and their requirements have switched to the twin concerns of lowering IT costs and seeking increased flexibility. A system that is not sufficiently flexible to meet changing business demands is an anchor, not a sail, holding the business back, not driving it forward".
Gartner predicts that by 2018 30 percent of service focussed companies will have moved their ERP to the cloud. It also says that hybrid ERP environments will be the norm in five years. This will happen in some industry segments sooner rather than later, it says, as service industries like professional services, business services and digital media, haven't been well-served by integrated ERP suites.
It also warns that the shift away from legacy systems doesn't guarantee reduced ownership costs. "Most organizations still fail to recognize and plan for the total lifetime costs of their ERP solutions, whether on-premises, cloud or hybrid. Moreover, with cloud-based solutions it is much too easy to fall into the trap of taking a short-term, tactical approach -- lured by the seemingly attractive low per-user costs," says Carol Hardcastle, research vice president at Gartner. "Such an approach actually leads to increased total costs once the additional costs for connecting the solutions together are taken into account".
Gartner analysts will be providing more detail on these predictions at a webinar on March 13 at 8 am and 11 am EST. To register for the event visit the Gartner website.
Photo Credit: Vallepu / Shutterstock