Clickdrive launches, aims to bring driving apps to your car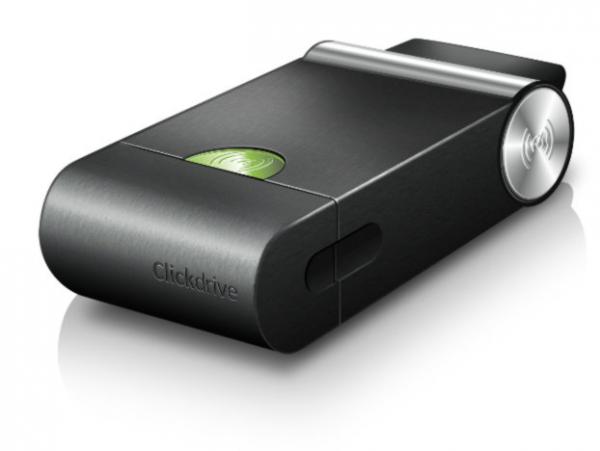 You shouldn't be using your phone in the car, and laws in many locations tell you so. But there are uses that don't interfere with your concentration on the road, such as mounting your handset on the dash or windshield and using it for navigation. There are also hands-free devices and even built-in solutions within new cars.
Now Clickdrive wants to take this to another level, bringing in-car integration to vehicles that don't currently contain such technology. The hardware-software solution has just launched an Indiegogo fund-raising drive, stating "founder Mark Sutheran and business partner Rishi Saraswat have developed Clickdrive from the ground up to create the world's first device to be entirely dedicated to driving in the information age".
The system plugs into your car and serves as a wireless bridge to your smartphone. It adds a number of apps, including Breakdown Assist, Click Track, Car Protect, Blackbox and Fuel Saver.
"We see the Internet of Cars coming soon and with our Open API, anyone with basic App skills can now create a car-connected App", says Sutheran. The SDK will be available by launch.
You can check out the project here, and back it for as low as $20, but if you want to get one of the early versions of the device, it will cost you $249. The funding drive is open through March 15th. Clickdrive will work with both Android and iOS.