Spotify brings on-demand playback to Last.fm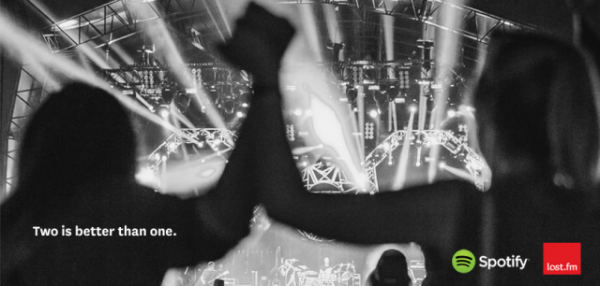 Despite that we have had all sorts of news in recent weeks regarding music streaming services such as Spotify, Rdio and Pandora, one we rarely seem to mention is Last.fm. That changes today, as the company enters into an agreement with Spotify that it hopes will be mutually beneficial.
Beginning today Last.fm customers will have access to the full catalog of Spotify Music. "Last.fm's users, spanning over 50 countries, will now be able to listen to the entire Spotify music catalog on-demand, including individual tracks, full albums, playlists and Spotify recommendations. It's never been easier to get access to both the music that you know and love, and all of the music we know you'll love", says Spotify's Candice Katz.
There are two ways for Last.fm customers to access this new bonanza of music. A user can either sign up for a Spotify account or sync their Last.fm membership with a Spotify free or premium account. Either way, it seems you'll need to get that Spotify account.
Last.fm cautions "as with any new integration there are of course some known issues, so please bear with us". So, keep the possibility of occasional glitches in mind if you decide to try this out.
Photo Credit: CREATISTA/Shutterstock