Dell puts cloud access in your pocket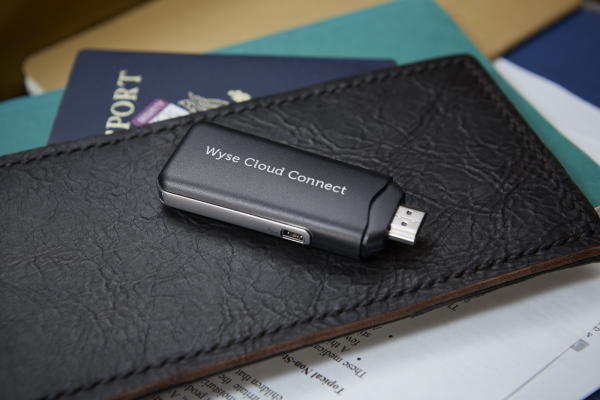 PC and server specialist Dell is launching a new mobile cloud access device that delivers a full HD user experience on any HDMI or MHL enabled display.
The company claims that Dell Wyse Cloud Connect is a completely new end-user device category, bridging thin clients and mobile devices to promote BYOD.
Looking like a chunky USB stick, the device can be connected to any MHL or HDMI port on a TV or monitor. Linked to a Bluetooth keyboard and mouse it then gives you an instant, secure window into the cloud. Small enough to put into a pocket or bag it's ideal for traveling to business presentations and meetings.
No batteries are needed as the device is powered by the MHL port or through a USB connection. It runs Android to allow web browsing and media playback via an integrated dual band Wi-Fi connection.
It's managed through the Dell Wyse Cloud Client Manager software-as-a-service (SaaS). This means IT managers can ensure that each Cloud Connect device is used by the appropriate person with the right permissions and access to apps and content is granted based on their role, department and location.
As well as the obvious application in presentations, Dell suggests that the quick and secure access provided by Wyse Cloud Connect can be used as a low-cost virtual desktop for education, providing access in classrooms, libraries and labs. Other suggested uses include digital signage, kiosks and personal cloud access to online entertainment and gaming.
"Small, smart and secure; Cloud Connect is a disruptive device," says Steve Lalla, vice president and general manager for Dell Cloud Client-Computing. "We unlock new options for our customers to access their data and applications by combining mobility, manageability and security with a powerful user experience at an affordable price-point".
Cloud Connect is available now priced at $129 per unit.