LibreOffice improves document compatibility, Calc performance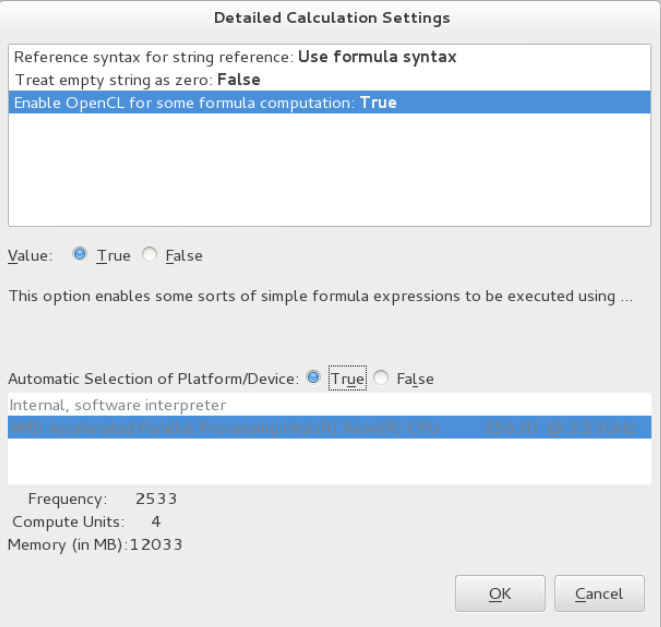 The Document Foundation has announced LibreOffice 4.2, a major release with some significant updates.
The Microsoft Office and OOXML import and export filters have seen a host of improvements, greatly extending document compatibility. There's new support for OOXML encryption and writing DOT files, while LibreOffice 4.2 also gains import filters for Apple Keynote and AbiWord ABW files.
Calc has been optimized for performance, which the official LibreOffice 4.2 announcement says gives "major performance wins for big data (especially when calculating cell values, and importing large and complex XLSX spreadsheets)". An optional new formula interpreter can ramp up performance even more by enabling parallel calculation of cells using the GPU via OpenCL.
Usability tweaks include a new Start Screen with previews of the last ODF documents, while Windows 7 and 8 users can access recent documents from LibreOffice application jump lists.
Businesses may benefit from the new ability to configure LibreOffice from the Windows Registry (HKEY_LOCAL_MACHINE\SOFTWARE\Policies\LibreOffice), which means it's now possible to lock many LibreOffice settings, as well as centrally manage them with Group Policy Objects in a Windows domain.
If you prefer to manage the program yourself, though, you'll appreciate the new Expert Configuration options pane, which provides viewing and detailed control of many low-level options.
LibreOffice 4.2 is available now.