Quickly change your DNS server with ChrisPC DNS Switch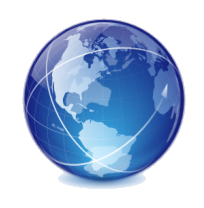 Chris P.C. has announced the release of ChrisPC DNS Switch, an easy-to-use tool for updating your PC's DNS server.
The program comes with 34 DNS presets – OpenDNS, Google, Comodo, Norton, Yandex, DynDNS and more -- and you can update the settings for one or all of your network adapters in a couple of clicks.
If you're unfamiliar with some of these servers then you can filter the list by category – "Secure", "Family Safe", "Anonymous" -- making it easier to find what you need.
You're not restricted to the built-in DNS servers. Click "DNS Database" and you're able to add or edit custom servers of your own, or perhaps delete any standard presets you're sure you'll never use.
Perhaps best of all, if you choose a server which isn't working then it's very easy to recover. A "Restore" option can restore the previous DNS server, or the initial one (the settings as they were at installation) for both the current, or all network adapters.
If we've a small complaint here it's that ChrisPC DNS Switch requires installation; we don't see any reason why it couldn't have been portable. It's still an excellent free tool, though, and probably the best of the current DNS switching crop.