Windows 8.1 Update 1 leaks online -- This is what's new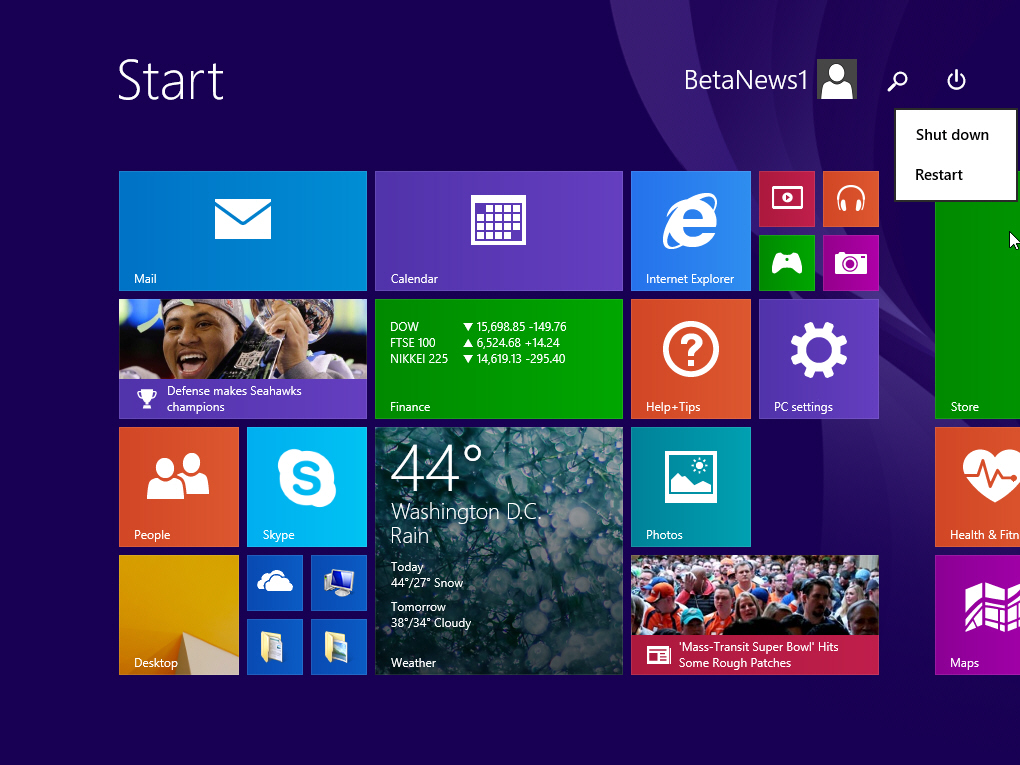 There have been lots of rumors about what to expect from Microsoft's forthcoming Windows 8.1 update, including that it will allow users to pin Windows Store apps to the taskbar -- a time saving tweak for anyone who avoids the Modern UI but still likes to use apps from time to time. So is it true, and what other tweaks has Microsoft made to its tiled OS?
Well, a version of Windows 8.1 with Update 1 in place has leaked on to the internet, revealing (nearly) all. The 64-bit build is not the final release -- it's three weeks old -- but it gives us a good look at what to expect from Update 1 which is set to be released next month.
First up, yes you can pin Windows Store apps to the taskbar by right-clicking an app, or holding down on it, and selecting Pin to Taskbar. The Windows Store app is pinned there by default. You can also set the OS to display all running apps on the taskbar, which is really handy.
There are two new buttons on the Start screen next to your username -- Search, which opens the Search charm, and Power, which lets you shutdown, restart, or send your computer to sleep. Two additions that will definitely appeal to first time users.
If, like me, you prefer to have the Apps screen as the default rather than the Start screen, there's a new alphabetical view which lets you filter apps by letter.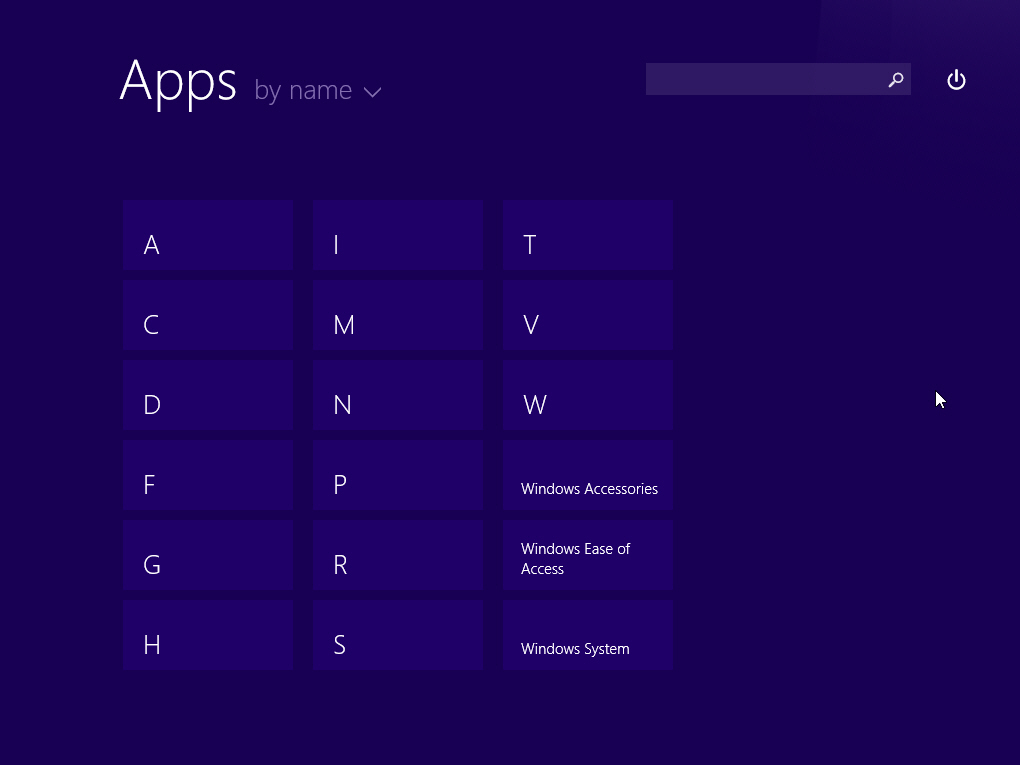 Mouse users can now sort the Start screen in a more traditional way. Right-click an app and a context menu will pop up that will allow you to unpin that item from Start screen and/or taskbar, resize its tile or uninstall it.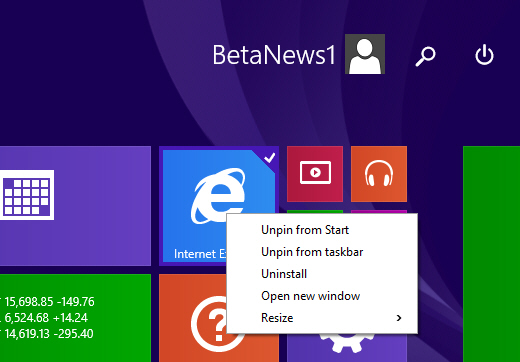 Windows Store apps now come with a title bar, making it easier to minimize or close them, and split left or right. You can also access the taskbar from within running apps, which I personally think will make a huge difference to usability.

Internet Explorer 11 has been tweaked and comes with a new enterprise mode.
One of the rumors regarding Update 1 was that it will make booting to desktop the default option, but that doesn't appear to be the case in the leaked version. Whether Microsoft will flip that switch in the official release remains to be seen.
So what do you think of the changes? Do you approve? If you've yet to upgrade to Windows 8.1 is there enough here to finally persuade you to do so? Sound off in the comments below.