ASUS unveils the Chromebox -- sexy and inexpensive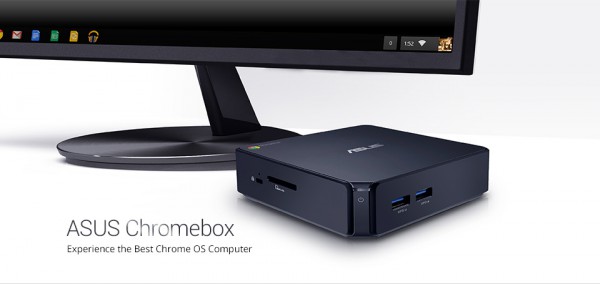 The home computer landscape is constantly undergoing transformations. For a while, tablets were seen as the future, but Google's Chrome OS and associated Chromebooks threw a wrench into that idea. While tablets are still wildly popular and will continue to be, many people are finding them not ideal for content creation. I love my iPad Air with all my heart but given the option, a Chromebook would be my choice for writing.
However, when I am home, I still prefer my desktop computer. Maybe I am just stuck in my ways, but I like sitting at a desk with a very large monitor. With that said I have longed for a quality Chrome OS desktop. While the Chrome desktop concept, called Chromeboxes, were previously realized by other manufacturers, those models never really rung my bell. Well, ding, ding, today my bell is ringing as Asus announces its new Chromebox and it is sexy.
"Why a box? Because with a box it houses a processor powerful enough for ultrafast multitasking performance in Chrome OS and the connectivity options to choose your own screen size, connect to multiple displays at once and even attach to any VESA-mountable monitor or HD TV. All this starting at only $179, ASUS Chromebox is the always-new computer that just makes sense", says ASUS.
The company further says, "ASUS Chromebox supports up to 4K UHD playback, letting you enjoy the best quality content from the web1. Kick back and relax as you browse the web, watch movies and shows on Netflix, or view photos from your SD card. And with a wide assortment of offline apps, ASUS Chromebox lets you edit documents, play games and use other popular apps without an internet connection".
ASUS touts the following major features:
4th gen (Haswell) Intel processors deliver the best performance for Chrome OS
HDMI and DisplayPort for dual display support and up to 4k playback
Lightweight, small form design that supports VESA mount
USB 3.0 ports to easily share data from USB drives and devices
Dual-band Wireless-N connectivity for streaming HD media and seamless web surfing
Instant boot up in seconds saves you time
Chrome OS for a simplified, secure web experience that syncs all your Chrome services instantly and lets you use apps offline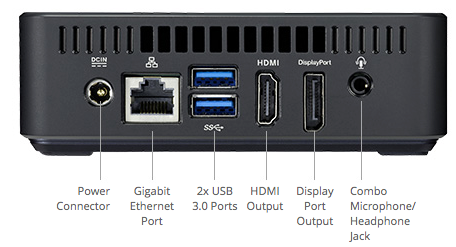 Yes, you've read that right -- this inexpensive Linux-based computer can push 4K resolution. This should make it ideal for consuming 4K content from services like YouTube. Of course, people saving money by purchasing a Chromebox, probably won't be investing in a costly UHD display.
Last week, I proposed that Windows XP users upgrade to Linux. While I stand by that, this Chromebox is another way for XP users to do it. Starting at $179, this is a no-brainer for someone that only needs to surf the web and check email. This is problematic for Microsoft -- the company cannot keep downplaying Chrome OS. Satya Nadella needs to make this a top priority, before it is too late.