Google slips into the red with a new Nexus 5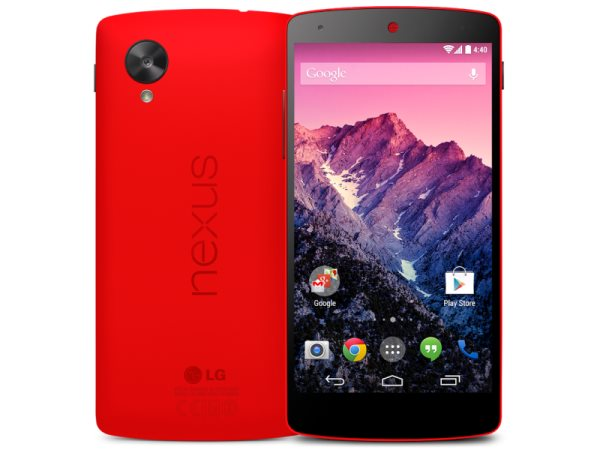 There's a new Nexus in town -- not a Nexus 7 or a Nexus 8 or a Nexus 10, but a slightly updated Nexus 5. The difference? This time around it is purely cosmetic. No hardware changes of any description, just a new coat of paint. The latest addition to the Nexus 5 range is the red variant -- but not just any red, a capitalized Bright Red, no less. This new release supplements the previously available black and white versions, bringing the color total to three.
As the only change that has been made is to the hue of the handset, it should come as no surprise that there has been no change to pricing either. The 16GB model can be picked up for $349, while the 32GB model will set you back an extra $50 at $399. The Nexus 5 is the phone that was eagerly anticipated, but proved to be slightly disappointing when it finally arrived on the scene -- to Brian, at least -- but it is still one that manages to pique people's interest.
Nexus 5 in red will take no one by surprise. There have been rumors pretty much since the initial launch, and more recently there have been numerous leaked images of the handset in its new clothes. It does almost feel as though the Nexus 5 is taking a cue from Nokia's Lumia palette but this is not necessarily a bad thing -- the new color choice is likely to increase appeal. Red has numerous connotations, but it is likely to appeal equally to both male and female users.
Google may be able to cash in on other associations the color red has. It is interesting to note that the new model is being made available just ten days ahead of Valentine's Day -- how romantic! Of course there are plenty of sports teams who have red kits, it may appeal to surgeons as well as those who lean to the left -- onward, comrades!
If you fancy getting your hands on the new shade, head over to Google Play to place your order.