WANs are still key to business success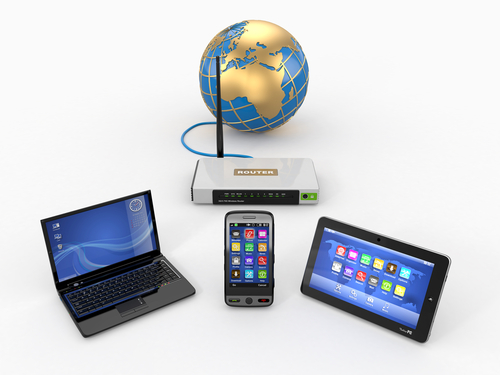 With the rise in popularity of cloud services it's easy to forget about the impact on other models of IT delivery.
A new survey from network and business continuity specialist Talari Networks looks at the current state of WANs. Carried out in late 2013, the survey identifies the role of the WAN in supporting applications, achieving business goals, shifts in the use of WAN services and changes in WAN budgets.
The results reveal that the most important factors set to impact WANs in the coming year are improving application performance, cited by 42 percent of respondents and providing better real-time application support (32.4 percent). Yet 67.7 percent of IT organizations currently don't prioritize applications or only do so in a static way.
"The survey results indicate the importance of the WAN to business success. For example, the survey results indicated that enterprise applications, such as CRM, are the leading drivers of increased MPLS traffic and one of the top drivers of the increase in Internet traffic. The survey results also indicated that on average there are 14 WAN-related incidents a year that negatively impact one or more of a company's business-critical applications," says Jim Metzler, VP of Ashton, Metzler & Associates the analyst firm which carried out the research.
When asked to look at the implications of their business-critical applications not performing well, most respondents indicated pressure from the boss or business unit managers, tarnished reputation of the IT department and revenue loss. 86.5 percent say their WAN negatively impacts critical applications either occasionally or frequently.
"There's no doubt that the WAN plays an increasingly important role to a company's ability to function as business-critical, real-time applications, such as voice and video, public cloud apps and services and the use of mobile devices in the workplace continue to grow," says Talari's President & CEO Emerick Woods.
Other interesting findings include that prioritizing business-critical applications is seen as equally important as improving security. More than half of IT organizations use the internet to carry between one and 40 percent of their traffic and that use is set to grow. The applications driving this increased internet use are public cloud services (35.7 percent) and support for mobile users (22.7 percent). The outlook is generally positive with WAN budgets seen as being three times more likely to increase as they are to decrease.
The full report is available in PDF format on the Talari website.
Photo Credit: Maxx-Studio / Shutterstock