37signals becomes Basecamp and drops all but its eponymous product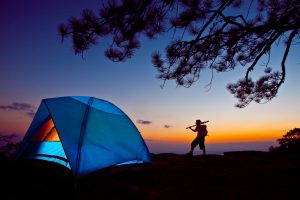 The name 37signals may not mean much to people outside of tech and business circles. This is a company that produces something that is better known than its own name: Basecamp. The very fact that 37signals is primarily, or even solely, associated with Basecamp seems as good a reason as any to consider a rebrand, and this is precisely what the company is doing. While some people content themselves with blowing out candles on a cake, 37signals celebrates its tenth birthday by renaming itself Basecamp.
But it does not end there. In addition to taking a new name from its popular online collaboration and project management tool, the company is switching its focus so that Basecamp is its only product. The announcement appears on the company's website, explaining that the decision will allow all energies to be channeled into the tool that gained greatest success:
Moving forward, we will be a one product company. That product will be Basecamp. Our entire company will rally around Basecamp. With our whole team -- from design to development to customer service to ops -- focused on one thing, Basecamp will continue to get better in every direction and on every dimension.
While Basecamp has exploded in popularity, the company itself has remained relatively small, employing just 43 people. With over 15 million people using Basecamp, it is understandable that the small team wants to avoid spreading themselves too thinly. "We've released so many products over the years, we've become a bit scattered, a bit diluted".
But what of the company's other projects? There are several to consider: Ta-da List, Writeboard, Backpack, Campfire, The Job Board & Gig Board, Highrise, Sortfolio, Know Your Company, and We Work Remotely. It seems that there are no concrete plans at the moment. Several ideas are being thrown around for the time being. Other projects could be turned into individual companies in which Basecamp will retain partial ownership, or they could be sold to a new owner in their entirety. The final option is to shift the products into "maintenance mode" which means that existing users can continue to work with them in the way they have become used to, but there will be no further development -- but security fixes and minor updates would still be released.
How do you feel about this? Are you a Basecamp user who welcomes this tighter focus?
Photo Credit: wanphen chawarung/Shutterstock