Logitech unveils patriotic mice with the Global Fan Collection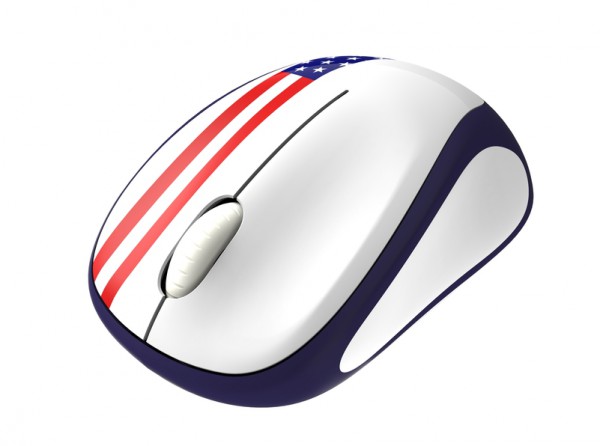 While some people simply live in a country, others actually love it too. Love of one's country is a noble thing and there are many ways to express it -- waving flags, singing songs and so on. The impending Olympics will likely produce an increase in patriotic gestures, as people root for their country in the games.
Logitech announces a new way to express patriotism -- with a mouse. No, the company doesn't want you to dress up a furry critter to look like Ben Franklin -- we are talking computer mice. The manufacturer unveils some flag-designed input devices that allow you to represent your country.
"If you're one of the millions of people who have a passion for sport and national pride, you are going to be excited about Logitech's new Global Fan Collection. A mouse for the fan in all of us, the Global Fan Collection adds new, eye-catching designs inspired by flags from around the world to one of our most popular mice. Equipped with Logitech Advanced Optical Tracking, the mouse lets you easily surf the Web and navigate your laptop or desktop", says Logitech.
The manufacturer further explains, "the new Global Fan Collection also comes with a plug-and-forget nano-receiver, enabling you to take your mouse with you while on the go. An ON/OFF switch has also been added to conserve power and extend your battery life. Now you can go up to a full year without a battery change".
While there are many countries in the world (196 according to Google), the company will initially represent only 14 of them, including the USA, Brazil, Argentina and Mexico. Logitech is well-known for its quality input devices and this should be no exception. After all, it is based on the already popular and dependable M317.
Do you love your country? Which country do you call home? Tell me in the comments.