Microsoft says modern.IE has saved developers 1 million hours of testing time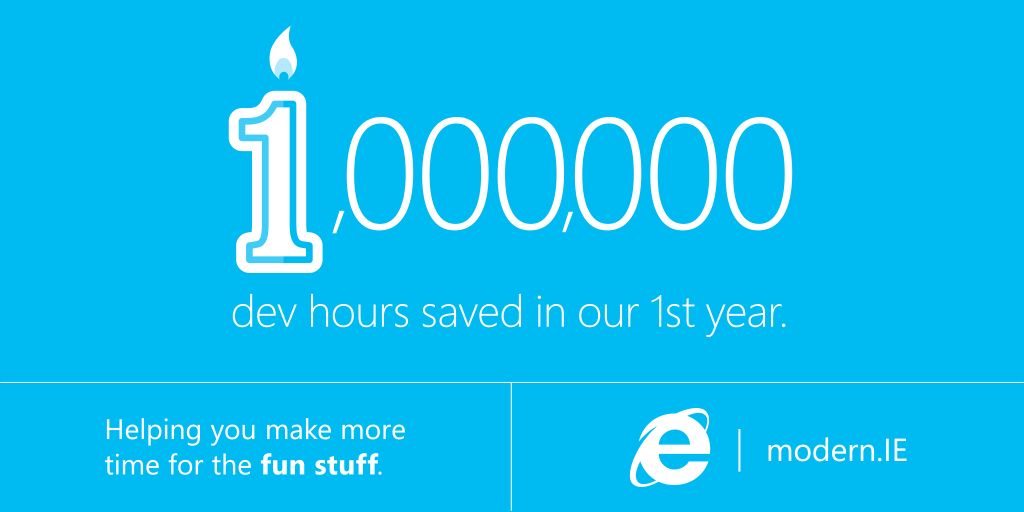 Unbelievably it's been a year since Microsoft launched modern.IE, a collection of free tools designed to help reduce the amount of time web developers spend on testing their creations. modern.IE offers over 90 virtual machines, a code scanner, three months of BrowserStack, tech teardowns of Microsoft's Rethink experiences (including NORAD Tracks Santa, Hover, Contre Jour) and more.
To coincide with its first anniversary, Microsoft announces that it has saved developers over a million hours. In case you're wondering how the tech giant arrived at this rather massive figure, Jason McConnell, Senior Product Marketing Manager at Microsoft, explains:
One of the best ways to easily test across multiple versions of Internet Explorer is through virtualization technology. Since launching last year, over 750,000 developers have used the virtualization tools on modern.ie, saving an average of 1 hour and 20 minutes by using pre-configured VMs and 2 hours and 48 minutes using Browserstack, when compared to building a VM from scratch. Collectively, those developers have saved over one million hours, freeing them to focus on building innovative sites that move the web forward.
If you've ever wondered what you'd do with a million hours, Microsoft has some fun suggestions.
The software giant has also released two new videos which show how modern.IE can save developers time.
Do you make use of the tools offered by modern.IE?