Sochi Olympics kicks off while Google decides to make its stand against discrimination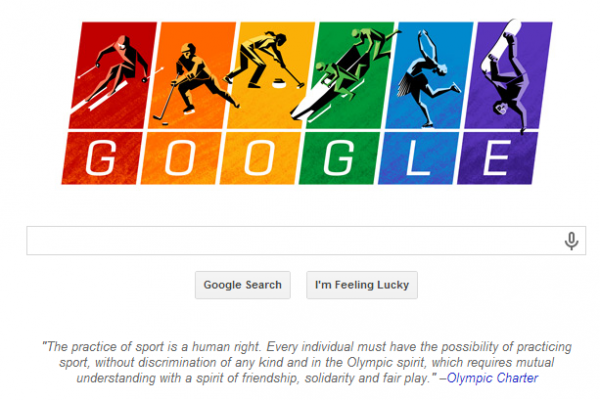 Today is a big day in the sporting world, as we all look forward to the events that make up the sporting challenge known as the Winter Olympics. We are graced with these games every four years. Sadly, this year has been marred a bit, thanks solely to the venue hosting it. The 2014 Winter games take place in Sochi, Russia, a beautiful location for the challenge.
But Russia is less than beautiful when it comes to social standards. In fact, the country has proven itself to be downright backwards in its stance on human rights. The fact is, the country has a law banning gay activities. It really doesn't matter much if you are, or are not, a homosexual. The simple human rights issue should be fairly obvious here.
Today, to coincide with the launch of these games, Google decides to make its stand. The company, which is famous for its Doodles, added one to the homepage, but also went one step further, adding some text to explain intention. In fact, the search giant quoted the Olympic Charter, just to drive the point home.
"The practice of sport is a human right. Every individual must have the possibility of practicing sport, without discrimination of any kind and in the Olympic spirit, which requires mutual understanding with a spirit of friendship, solidarity and fair play".
It's a big move, but from a place where it is not unexpected. Kudos to Google for standing up for what it feels is right, and let's hope other tech companies decide to follow this lead and back human rights, both in Russia and around the world.
Image Credit: Rido / Shutterstock