Xamarin and built.io get together to aid end to end mobile development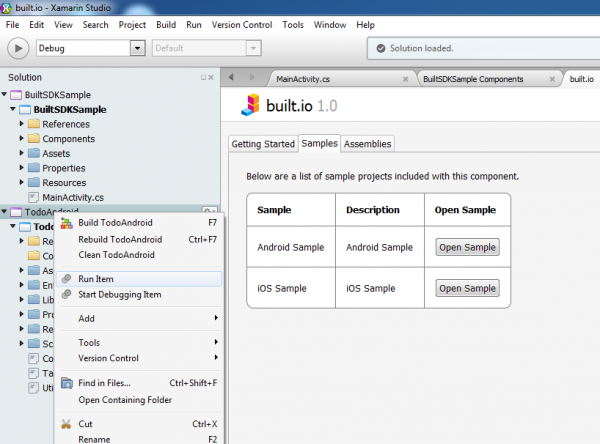 Mobile development specialist raw engineering saw its built.io backend as a service product come out of beta in November.
It's now announced a partnership with front end developer tool Xamarin to give users a complete development solution whilst making built.io's functions available to existing Xamarin clients.
"Enterprises typically have two choices for mobile development: established but cumbersome legacy platforms, or fast-to-launch but untried players that aren't built for enterprise needs," says raw engineering CEO Neha Sampat. "Our partnership with Xamarin allows enterprises to get the best of both worlds: rapid mobile innovation on a platform that's proven in the enterprise".
The demands of BYOD mean that businesses are under more pressure to create mobile apps. Gartner predicts that by 2016, 70 percent of the mobile workforce will have a smartphone, half of which will be purchased by the employee, and that 90 percent of enterprises will have two or more mobile platforms to support.
Whilst built.io takes care of the background databases, servers, notification, scaling, analytics and so on, Xamarin looks after the client side. It enables developers to build native apps for Android, iOS, Mac and Windows from a single code base, cutting development time and ensuring consistent operation.
Jo Ann Buckner, VP of Product Marketing at Xamarin says, "Companies today are looking for scalable ways to mobilize their business practices and customer interactions onto multiple platforms. Our collaboration with built.io will accelerate mobile app development for our community, while ensuring mobile apps have a solid and secure backend".
Visit the built.io website for more information.