Automated reminder system helps cut the cost of missed appointments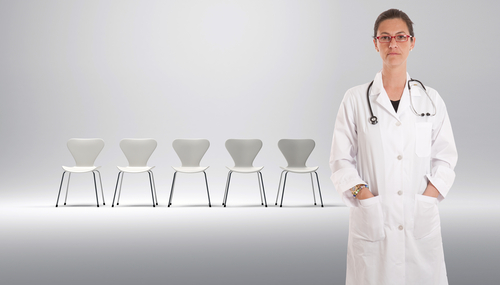 Missed appointments cost health services and other businesses a significant amount of money, estimated at millions of dollars each year. Los Angeles-based marketing firm Screenpush is aiming to change that with the launch of Notifly.
Notifly works by sending out text message reminders in the run up to an appointment, prompting patients or customers to either confirm or cancel. On the business side of things a color-coded interface makes it easy to track each day's appointments and work around changes.
It's estimated that by using Notifly businesses can cut missed appointments by as much as 65 percent. "The technology behind Notifly is advanced, but the logic is simple," says CEO Josh Otten. "Save money, improve efficiency. The Notifly service is affordable and pays for itself almost immediately. And the results will improve everything about how a business functions. The idea came out of a very real problem facing many businesses and health organizations in particular. And the product offers a smooth and effective solution at a low cost".
By using standard SMS text messages the service works with almost all cell phones and keeps costs low. Notifly costs users as little as two to four cents per reminder whereas some existing competitors can cost as much as 50 cents.
Customers can reply with a simple Y or N response and Notifly's system automatically tracks these on a calendar. This cuts out the need for overbooking and gives more time to make adjustments and re-book vacant slots.
Otten concludes, "Not only does Notifly save businesses money, but it also improves their operating efficiency, making things easier for employees and more streamlined for the clients themselves".
You can find out more about how the system works on the Notifly website.
Photo Credit: Franck Boston / Shutterstock