Best Windows 8 apps this week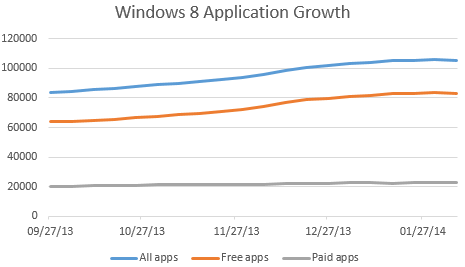 Sixty-seventh in a series. Microsoft continues its efforts to remove unwanted applications from its Windows 8 store. That's the reason why this week's growth is negative.
The total number of applications dropped by 534 apps to 105,509 thanks to efforts to clean up the store's Entertainment, Photo, Lifestyle and Education categories. The Entertainment category alone lost 659 apps in the past seven days.
It is interesting to note that this affected free applications mostly. They dropped by 648 applications in total to 82,789, while paid applications rose at the same time by 114 apps to 22,720.
As far as big third-party releases are concerned: Mozilla pushed the touch-friendly version of Firefox to the browser's beta channel, which makes it likely that it will be released to the stable version in six weeks.
Videolan, makers of VLC Media Player, are still working on a Windows 8 specific version of the player. If things go well, it could be released soon too.
New Red Stripe Deals have been made available this week. The following applications are available at discounts of at least 50%:
App of the week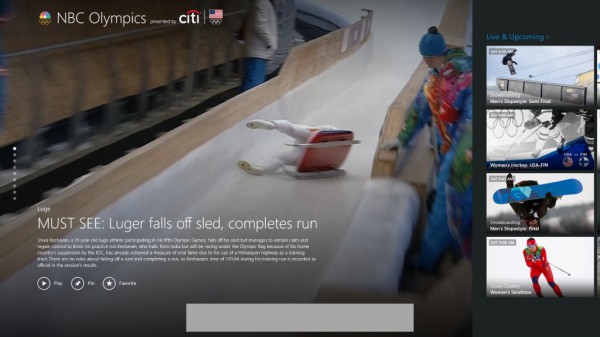 Follow the Winter Olympic Games 2014 in Sochi live on your Windows 8 device.  The streams and content are only available to authenticated cable, satellite and telco customers via TV Everywhere in the US. If you qualify, you can watch all medal events live, or only the highlights that are made available after each event.  Full event replays are also available.
In addition to that, you do get access to a schedule that highlights live and upcoming events, and get options to set event reminders for events of interest (with a right-click and the selection of favorite).
Alternative for Canadians: CBC Sochi 2014 brings a similar live experience to Windows 8. CBC streams all events live as well but is only available to Canadian users.
Other Apps
The official Halfords application for Windows 8. It is a shopping application that brings the Halfords online store to Microsoft's operating system.
You can use it to browse the available selection of cycling, auto, safety and navigation products, reserve products that you want to buy, or make purchases directly from within the application.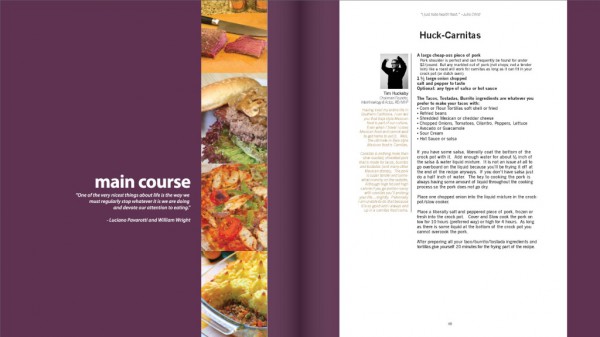 A cooking book by members of the .Net developer community. What sets it apart from other cooking books is the community aspect of it.
Instead of just displaying recipes and tasty screenshots, you also get to know the community member who submitted the recipe, and how it came into their possession.
Recipes include all ingredients needed and a -- very short -- description on how to prepare the dish.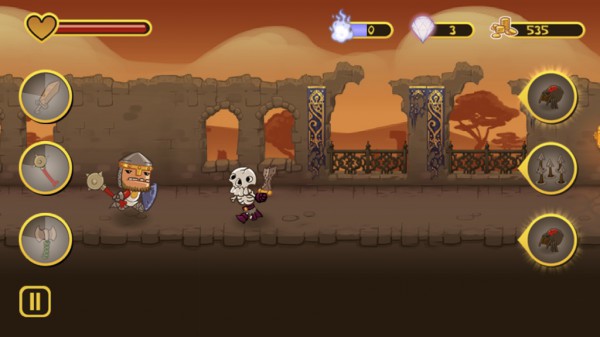 Epic Battle Dude is a real-time action game in which you fight monsters with various weapons and abilities.
You start with just a basic sword and shield, but can purchase better weapons and armor later on in the built-in store.
Money is earned by defeating enemies such as spiders, skeletons or archers, and by reaching the level exit.
The game uses a time-based system that replenishes action points over time. This means that you will either have to spend premium currency or wait before you can continue to play the game.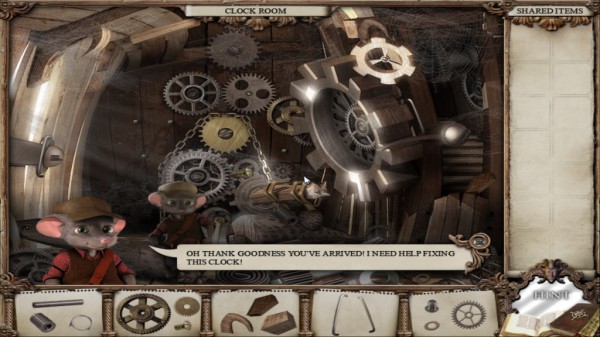 A great looking puzzle game in which you have to find objects on the screen, combine them, and place them in the right location to proceed.
What is interesting here is that you take items with you to other rooms where they need to be used.
A free trial version is available that lets you play for a bit. The full version can be bought from within the game for $2.99.
Stencil ($2.49, no free trial)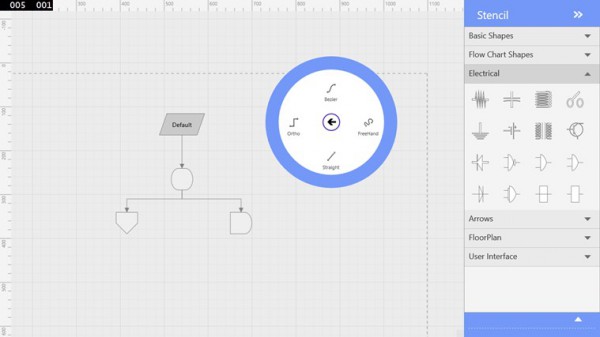 Create mind maps, flowchart diagrams, charts, and other diagrams and maps with this app.
The application is easy to use. Select the elements that you want to include on the right, and place them on the main drawing area.
Finished diagrams can be exported as images.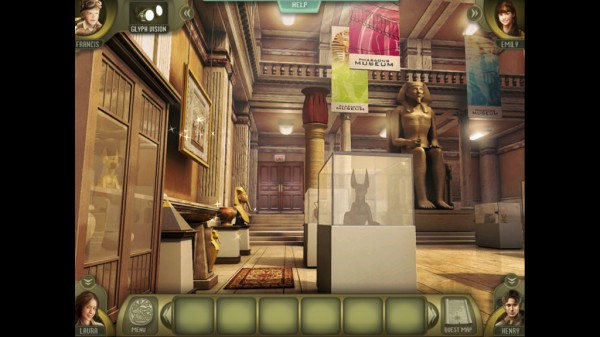 Another adventure / puzzle game. This one begins with a visit to an Egyptian museum and the discovery of a long forgotten Pharaoh tomb.
The family is split apart, and it is up to the player to reunite the family by solving puzzles and finding treasures that help along the way.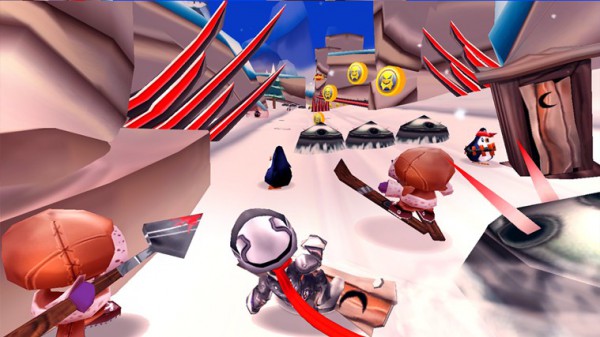 Skiing Fred is not available in the US Store yet. It is an action-packed snowboarding game that features character customization, cooperative missions that you can play with friends, and quite the variety of enemies and vehicles.