System Ninja Free introduces Pro version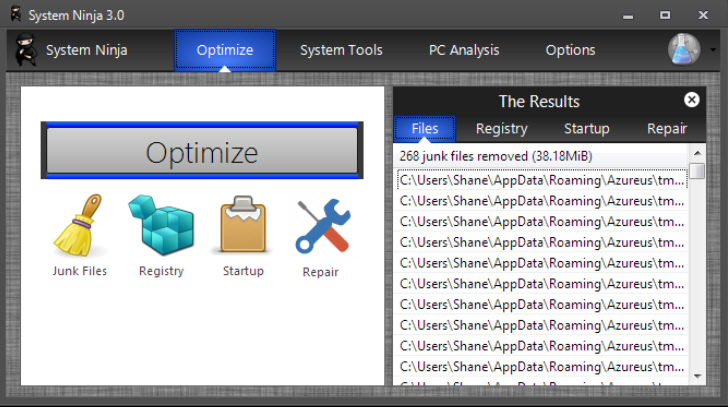 SingularLabs has updated its optimization tool System Ninjato version 3.0 with the addition of a paid-for Pro version.
Both the free and Pro versions benefit from faster and more efficient junk scanning. In addition, the Startup Manager now uses an internal blacklist to highlight startup programs which should be removed.
The new System Ninja Pro version has been further optimized to minimize hassles and improve performance. There are no "offers" or advertising in the installer; new one-click optimization makes the program even easier to use, while command line switches allow you to automate specific operations.
System Ninja Pro also supports custom branding, while a new System Notes app allows you to enter notes for a particular PC, then recalls them automatically when you return at a later date.
System Ninja Pro is available to members of the SingularLabs "Pro Club". This costs $14.95 a year, but will allow you to install premium editions of other SingularLabs titles, and includes other benefits (enhanced documentation, private help desk, email support).
Still too expensive? We would tend to agree, but fortunately the free System Ninja is still available (and in a portable build, too). Go take a look.