1 billion smartphones ship in 2013, Android and iOS still dominate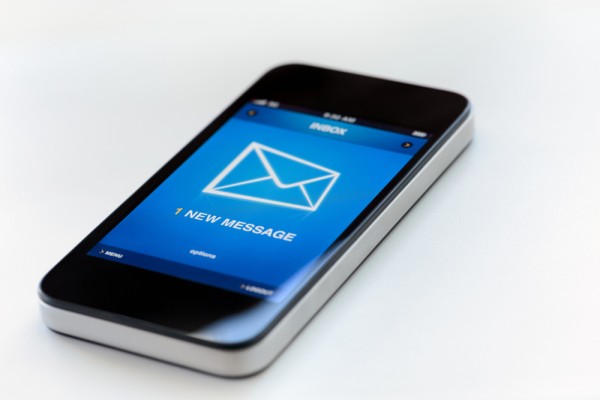 According to figures released by International Data Corporation (IDC), 2013 was the year that smartphones really took off -- a staggering 1 billion units shipped. As has been the case for some time, it is Android and iOS that continue to dominate, with Google's mobile operating system claiming a 78.1 percent market share, and Apple's 17.6 percent. As has been the norm, Windows Phone found itself in third place, although it did manage to increase its market share to 3 percent.
The figures are based on shipments in the fourth quarter of 2013, and when compared to the same period in 2012, Android and Windows Phone both made gains while iOS lost some of its market share. Jumping from 70.3 percent of the market in 2012, Android's growth was impressive, while iOS dropped 3.3 percentage points from 20.9 percent. Looked at in terms of percentage points, Windows Phone's jump from 2.6 to 3.0 percent of the market, it still represents an improvement of more than 13 percent.
It is interesting to see how market shares changed throughout 2013. While Android and iOS shared 93.8 percent of the market for the year, in the Q4 the market share was 95.7 percent. Ramon Llamas, Research Manager with IDC's Mobile Phone team said: "Clearly, there was strong end-user demand for both Android and iOS products during the quarter and the year. What stands out are the different routes Android and Apple took to meet this demand. Android relied on its long list of OEM partners, a broad and deep collection of devices, and price points that appealed to nearly every market segment. Apple's iOS, on the other hand, relied on nearly the opposite approach: a limited selection of Apple-only devices, whose prices trended higher than most. Despite these differences, both platforms found a warm reception to their respective user experiences and selection of mobile applications."
Here is the smartphone OS market share, with shipments, in Q4 2013.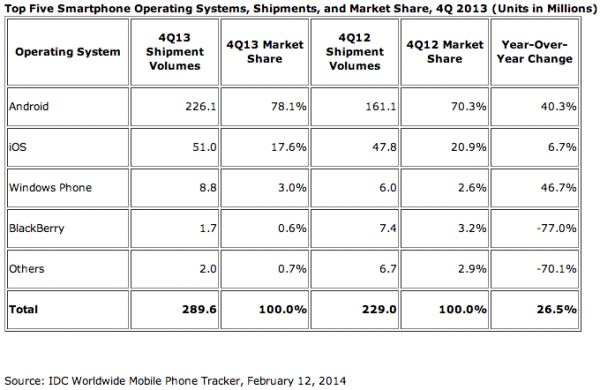 Here is the smartphone OS market share, also with shipments, for 2013.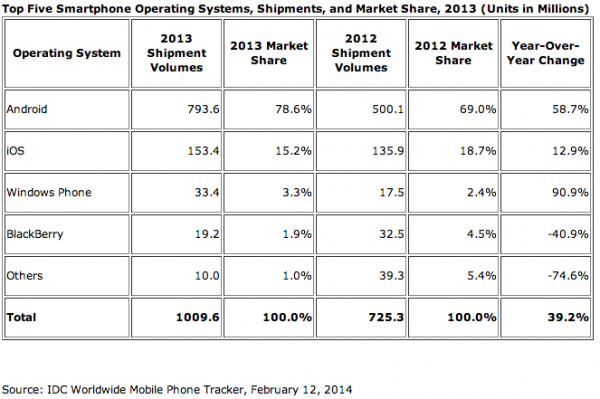 It seems that the cheaper smartphones are becoming more popular with handsets costing below $200 accounting for 42.6 percent of global shipments. Taking this into account it's easy to understand Android's continued growth -- there are numerous handsets that fall into this price category. While Apple has released the cheaper iPhone 5c, it is still more expensive than a lot of Android devices. The number of manufacturers releasing Android phone means that there is much more competition, helping to drive prices down.
Photo Credit: bloomua/Shutterstock