Roku adds DirecTV channels to its lineup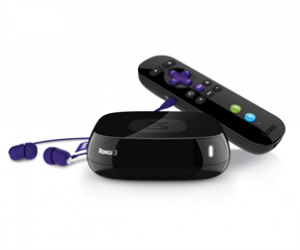 The sad state of affairs with the status of today's cord-cutting is that most channel apps and websites still include the requirement that demands the customer to verify a TV service provider. It's not the best solution, but for now it seems we must deal with it.
Now set-top box maker Roku has added several new channels for the folks who happen to call DirecTV home. The satellite provider has come on board with three of its offerings.
A&E, History Channel and Lifetime have all agreed to a contract, or rather DirecTV and Roku have. Nonetheless, it brings access to all three to the little device.
"The number of providers offering the additional value of Roku channel support continues to grow -- including DirecTV! Find out if your provider supports these channels here: A&E, HISTORY and Lifetime. We'd love to expand this list, so if you do not see your provider, we encourage you to contact them and request that they add support for Roku", says Melissa Morell, social media manager for Roku.
The roll out is beginning immediately, so check your box when you get the chance. Hopefully, the company will continue to bring channels on-board and, even better, the ridiculous restrictions will slowly dry up.