BBM 2.0 arrives with Channels, Voice and other new features on Android, iOS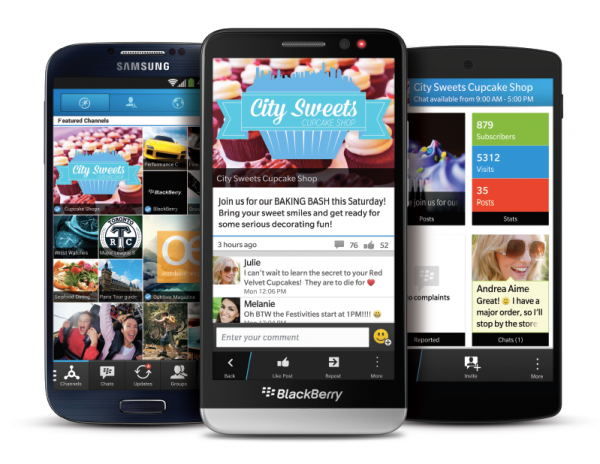 BlackBerry is struggling in the smartphone market, but the Canadian company is seeing better results with its BBM service, which grew by 20 million users in just one week after it arrived on rival platforms Android and iOS in late-2013. It is no wonder then that BlackBerry is focusing on making BBM even better, especially for those who are not using its branded smartphones.
Today, BlackBerry announced the release of BBM 2.0, for Android and iOS, and BBM 10.3 for BlackBerry OS. The latest version adds many new features to the available apps, with BBM Voice and Channels finally arriving on rival platforms as well, allowing its Android and iOS users to make free calls via Wi-Fi and cellular networks, and take advantage of the built-in networking options.
Voice calling has been available on other messaging services, on Android and iOS, long before BBM 2.0 introduced it. BlackBerry is playing catch-up here, but it is nice to see the company has decided to finally offer it for those who embrace the two platforms.
BBM 2.0 leverages Glympse to offer location sharing, allowing users to tell others where they are for a specific amount of time (it can be enabled through a timer in the app; afterwards the location information will no longer be available to access).
The latest version of the service also sees the introduction of file sharing (pictures, notes and other types of files are supported), and Dropbox integration (the cloud storage service is now "built in to BBM"), the latter of which allows users to share their cloud-stored content with others.
BlackBerry has also added 100 new emoticons, and larger BBM Groups, the latter of which can now accommodate up to 50 users.
BBM 2.0/10.3 is available to download from Apple App Store, BlackBerry World and Google Play.