De La Soul -- the stakes are high, but the price is free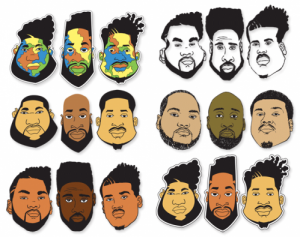 As someone who was born in the 80's and raised on Long Island, I am by default a De La Soul fan. They were the people that taught me Hip-Hop didn't have to be about violence and gangs. The trio was about peace, rhyming and having fun. Sadly, this cost them a bit of street credibility as they earned a "soft" label. However, true Hip-Hop heads know De La Soul is legit.
Unfortunately, De La Soul's music has been strangely absent from music streaming services. In fact, in my review of Google Play Music All Access, I cited a lack of the group as pretty much the only negative. While that is still an issue, De La Soul has come up with a temporary, yet genius, solution -- give all of their music away for free! However, there is a catch.
"In honor of next month's 25th anniversary of their debut album 3 Feet High and Rising, De La Soul are making their entire catalog available for free download for 25 hours on the group's website. The download bonanza will begin on Friday, February 14th at 11 a.m. EST until Saturday at noon", says Jason Newman of Rolling Stone Magazine.
Rapper Posdnuous explains "it's about allowing our fans who have been looking and trying to get a hold of our music to have access to it. Its been too long where our fans haven't had access to everything. This is our way of showing them how much we love them."
While I already own their entire catalogue on CD (and vinyl), I will probably download it all today anyway -- it is more convenient than ripping it. Once downloaded, I can upload it to Google Play Music and have it commingle with the other music. In other words, it will be as if it always existed on the All Access servers.
What is your favorite De La Soul album? Tell me in the comments. As a hint, my favorite is in the headline.