Amazon spreads the wealth, Coins come to all Android devices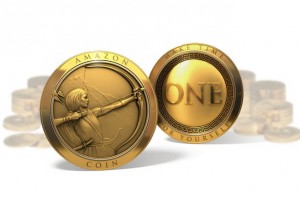 Amazon Coins have mostly flown beneath the radar -- you don't really hear much about them, but you probably know of their existence. That's because, in the past, they were available only for Kindle Fire tablets. Despite the popularity of those devices, the Coins haven't made big news.
Now Amazon is expanding the service out to encompass all Android devices, no matter what brand of phone or tablet you happen to be using. This does come with a requirement -- you'll need to be running the Amazon Store on your slate or handset, and it needs to be the latest version as well.
"Since the launch of Amazon Coins, we've been amazed by the number of customers using Coins, as well as how many Coins they're spending on apps and games", says Mike George, Vice President of Amazon Appstore and Games.
Customers can earn Coins simply by purchasing apps from the store, but also can outright buy the "currency" as well, which can result in a discount as high as 10-percent. The retailer cites several customer testimonials that illustrated the best possible reaction to its Coins -- "I bought these Coins so I don't have a lot of little charges on my credit card. I balance every single purchase I make, so writing down a silly 99 cent purchase my kids make can be annoying. I buy $10 worth of Coins every few months, and I save 50 cents and I also don't have to write down little purchases, so this is a win, win for me", is one.
This begins rolling out today, though there's no guarantee you'll get the update right away, as these things sometimes spread out over days. You can visit Amazon to learn more and purchase your own.