Microsoft gets a Spice Girl on Skype -- ask her what you want, what you really, really want (to know)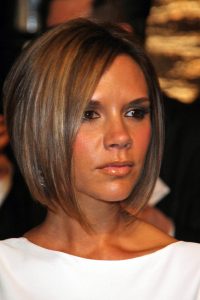 If you wanna be my lover, you've got to...err, enough of that. If there is one thing that technology enthusiasts love, it's the Spice Girls. Yes, their girl-power pop is the soundtrack for computer programmers, gamers and IT professionals the world over. In the BetaNews newsroom, we often have arguments over which Spice Girl is best. While I am partial to Baby Spice, Mark loves Scary.
However, many people love Posh Spice, otherwise known as Victoria Beckham. After all, she is married to the dreamy soccer player, David Beckham. Besides being a great singer, she is also a fashion designer. Today, Microsoft announces that it has managed to get her on Skype to field fashion-related questions from fans.
"Have you ever wanted to find out what life is really like for a top fashion designer? We are giving fans the chance to ask Victoria Beckham via Skype video message about her fashion journey and her creative inspiration on The Skype Collaboration Project. You'll be able to see Victoria answer some of your questions on the Skype Collaboration Project -- so stay tuned", says Jackie Lee-Joe, Skype.
Lee-Joe further explains, "the aim of the project is to shine a spotlight on the intersection between technology and the creative industries, and to help aspiring creatives get their start in fashion. It hosts 'Five Years -- The Victoria Beckham Fashion Story', an immersive and exploratory view of a first-hand look at Victoria Beckham and her eponymous fashion label".
Victoria Beckham shares the following quotes with The Skype Collaboration Project:
I hope by sharing my story, I will inspire others who are interested in fashion and encourage them to work hard and follow their dreams as I did.

I had been waking up every morning and feeling like I was juggling glass balls. I lived in LA, my business was run out of London, and most evenings I was in front of Skype speaking to my studio in London.
Inspiring stuff, although as my colleague Alan Buckingham pointed out, her Skyping the London studio in the evenings is a bit odd, seeing as when it's evening in LA it's the middle of the night in London -- 8 hours ahead. I'll bet they just loved receiving those calls.
If you are interested in talking with her on Skype, please click here. If you get a chance to speak with her, share the details of the conversation in the comments.
Photo Credit: s_bukley/Shutterstock