Microsoft and Oprah Winfrey want you to say 'hello' on Skype, or in person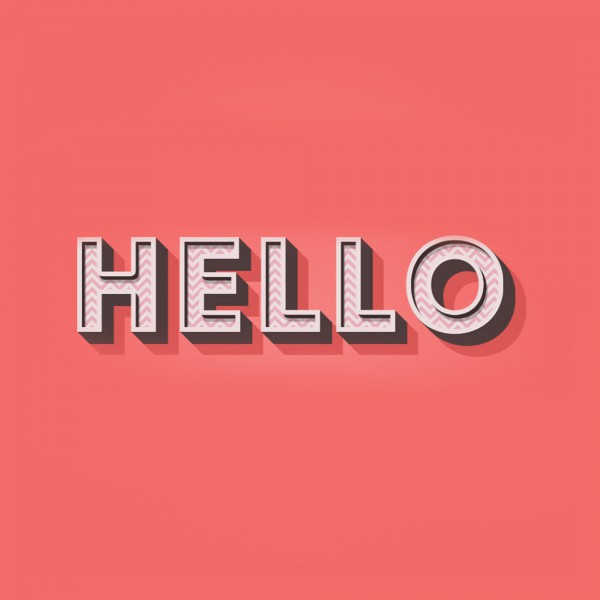 Every day, I speak with hundreds of people on social media, IRC and instant messenger. However, I rarely get to see the person face to face. The closest I get is their profile pic. Heck, even those can be faked; a hairy old man can pretend to be a 21 year old female college student -- trust me on this.
In other words, while technology has linked more people together, it has sucked the humanity out of the interaction. Video chat, such as Skype, is a great way to remedy this. Today, Microsoft announces an initiative with celebrities like Oprah Winfrey and Sanjay Gupta, urging people to say "hello" to complete strangers or people you haven't talked to in a long time; on Skype or in person.
"In 'Just Say Hello', an article in the March 2014 issue of O, The Oprah Magazine, Dr. Gupta reveals that the positive effects of social connection are much more beneficial than we might think. Studies have shown that people with stronger social relationships sleep better, have sharper memories, and are less stressed. But perhaps the most profound finding was that people who have strong ties to family, friends, and coworkers have a 50 percent greater chance of outliving those with fewer social connections. In short, human interaction is just as important as diet and exercise to our overall well-being", says Jihan Thompson, Health Editor, The Oprah Magazine.
Thompson further explains, "O, The Oprah Magazine -- along with Oprah Winfrey, Dr. Gupta, Gayle King, Skype, and more than a dozen of your favorite celebrities -- has a message for you: Just say hello. It's easy. It's free. And it can change someone's life. We hope you'll listen, share with a friend, and become a part of our movement to encourage everyone to reach out and reconnect".
If you take the challenge, you can share your story by using hashtag #justsayhello on Twitter, Facebook, Instagram or Vine. Hopefully these will be positive stories. After all, saying hello to random strangers on the street could be dangerous. It may be a good idea to do it through Skype from the comfort of your own home.
Will you accept Oprah and Microsoft's challenge? Tell me how in the comments.
Image Credit: Iliveinoctober/Shutterstock