Windows XP is at death's door and users need to move on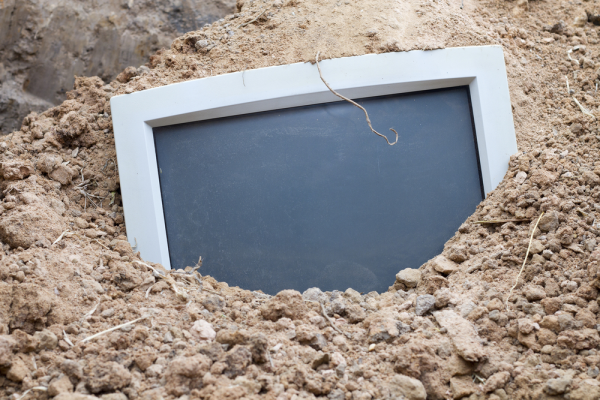 Windows XP launched in October of 2001, and so has passed its 12th birthday. Customers using an operating system this old should understand the risks associated with it. Yes, Microsoft is still updating it, and will do so up to April 7th of this year, but that is small compensation for the lack of modern features included in this decade old system.
The company has been through three iterations of Windows since the aging OS hit the market. XP has had a great run, but all things must come to an end. My colleague Brian Fagioli suggested users move to Linux, which I have nothing against, but calling it an alternative to the changes in Windows 8.x is ridiculous -- it's still a completely foreign operating system with a stiff learning curve.
Why am I talking about all of this now? Well, on February 7th Microsoft's Brandon LeBlanc posted a seemingly innocuous story urging readers to help friends and family move away from Windows XP and on to 8.x. If you glance at the comments, and I recommend putting on your boots before doing so, you'll see the vitriol spewed over the killing of an operating system that has long passed its prime.
"This whole thing is really messed up and as a Windows programmer since Windows 2.1, I am saddened by what has happened to Windows".
"You know, this thing about asking us to upgrade. It doesn't make sense to my clients and myself. We already have functioning equipment and software".
"Are you serious?  Windows 8 turned me from the biggest Microsoft fan to the biggest Microsoft critic".
An upgrade from Windows XP to version 8.1 is not easy -- everyone gets that. You'll need to do a clean install, which is really something you should always do with Windows. Back up your data, suck it up, and re-install your apps. Really, it's the best way, in the long run.
Nobody said change was easy, it never is. But clinging to a 12 year old operating system is also not easy -- nor is it practical or intelligent. You'll be safer on a modern system, and the new OS offers many feature that you may just like. It's an added expense, of course, but one you need to put out. Heck, even moving to Windows 7 will improve your daily routine, and there's plenty of support time left for that.
Image Credit: 10incheslab / Shutterstock