Intel unveils the Z3480 mobile processor, its 64-bit Qualcomm Snapdragon rival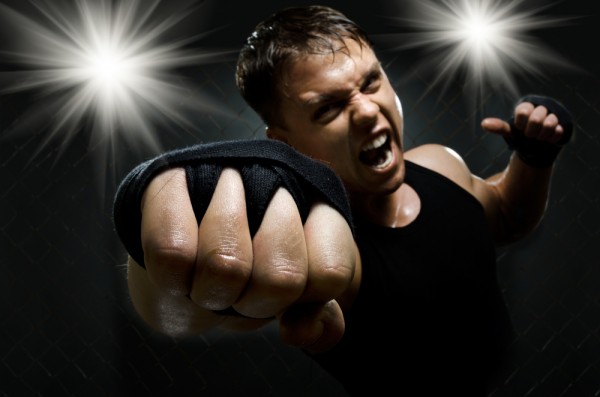 If it is not obvious enough by now, 64-bit is the new black in mobile processors. Apple has the A7 that powers the iPhone 5s and latest iPads, and Qualcomm has the Snapdragon 410 and, as of today, the Snapdragon 610 and Snapdragon 615. Intel now also joins the party with its own 64-bit offering and contender, the Z3480, codenamed "Merrifield".
The Z3480 was unveiled today at the MWC conference, in Barcelona, as a 2.3 GHz quad-core solution aimed at Android smartphones and tablets. Intel says its new processor delivers "the ideal combination of fast, smart performance and long battery life", for the devices that it will power. The Z3480 competes with Qualcomm's similar Snapdragons which also target the open-source mobile OS.
When paired with the XMM 7160 modem, the Z3480 is able to deliver cellular speeds of up to 150 Mbps and 50 Mbps for downloads and uploads, respectively. There is a PowerVR G6400 GPU on board, allowing the processor to claim double the graphics performance compared to its Z2580 predecessor.
The Z3480 is able to encode and decode, for the VP8 format, 1080p video at 60 FPS, matching Qualcomm's Snapdragon 800 (which is, however, not a 64-bit offering). There is also support for dual-recording, which uses both cameras, to capture video at 30 FPS. The burst shot mode delivers up to 10 8 MP images at 15 FPS, according to the information provided by Intel. That implies a time of less than a second to capture up to 10 photos, likely running into the buffer limit afterwards.
Intel has also provided details concerning its upcoming processor and 4G LTE modem. "We are entering 2014 with a very competitive mobile portfolio spanning application processors and communications platforms that will only get stronger", says Intel Mobile Communications Group vice president and general manager Harmann Eul. "Our new Atom processors for Android smartphones and tablets offer leading 64-bit performance and battery life, and the new 7260 platform gives the ecosystem a compelling LTE-Advanced experience".
The XMM 7260 is Intel's new cellular solution, which enables 4G LTE Category 6 speeds of up to 300 Mbps for downloads and up to 50 Mbps for uploads, and supports TDD LTE and TD-SCDMA mobile operator networks. It is designed to be paired with the upcoming "Moorefield" processor, which touts a better GPU and support for faster memory, compared to the Z3480 that was unveiled today.
Photo Credit:  tankist276/Shutterstock