Qualcomm: There you go, more 64-bit Snapdragons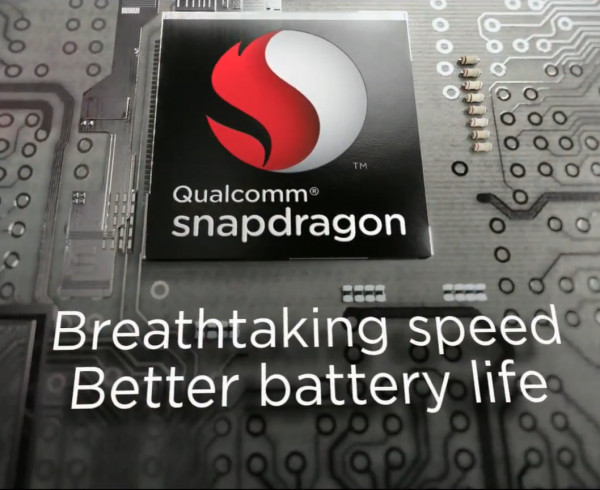 The mobile processor market is slowly moving away from 32-bit architectures, as more 64-bit solutions are set to hit the shelves. At MWC 2014, Qualcomm leads the pack with two new 64-bit offerings, the Snapdragon 610 and Snapdragon 615, that combine quad-core and octa-core power, respectively, with ARM's latest ARMv8 instruction set.
The ARMv8 instruction set, that is also at the heart of the Apple A7 processor in the iPhone 5s, ushers mobile devices into the 64-bit era, while, at the same time, maintaining compatibility with 32-bit software. Of the two new Snapdragons, the 615 is the most buzzworthy one to use it, so let us kick off with that.
It is not difficult to see why the Snapdragon 615 is the most interesting of the two. It has eight cores, an Adreno 405 GPU with support for DirectX 11.2 and Open GL ES3.0 as well as a maximum resolution of 2560 by 1600, Wi-Fi 802.11 ac, Bluetooth 4.1 and a five-mode global LTE SKU, which enables the fast data speeds -- Category 4 nonetheless -- on all major cellular bands and modes, across the globe.
"Qualcomm Technologies is redefining the user experience for high-end mobile devices by amassing the unparalleled trilogy of an industry-leading LTE modem, 64-bit multicore processing, and superior multimedia", says Qualcomm executive vice president Murthy Renduchintala. "64-bit processing capabilities are now an industry requirement for this tier, and we are meeting our customers' needs with both octa- and quad-core configurations, as well as bringing our superior Adreno 405 graphics and powerful suite of connectivity technologies to the Snapdragon 600 family of chipsets".
The Snapdragon 615 may be the lesser of the two new Qualcomm 64-bit processors, but it still packs quite a punch. It is similar to the Snapdragon 610 is most aspects, except that it adopts a quad-core design instead. Both solutions are pin-compatible with the Snapdragon 410, the company's first 64-bit mobile processor.
So when are the two going to be available? Qualcomm says samples will be offered in Q3 2014, with in-device availability to come in Q4 this year. But there is a processor, albeit a 32-bit one, which will be available sooner than its new 64-bit siblings.
It is called the Snapdragon 801 and, as the name suggests, it is basically a beefier version of the Snapdragon 800 that Qualcomm announced at CES 2013. The new quad-core solution is clocked at 2.45 GHz instead of 2.26 GHz, its GPU runs at 578 MHz instead of 550 MHz and it comes with eMMC interface version 5.0 instead of 4.5. Slightly better in every way that matters for computing performance. The Snapdragon 801 should be available as soon as the latest crop of smartphones announced at MWC 2014 hits the shelves.