Titanfall is coming to Xbox One, and bringing a bundle with it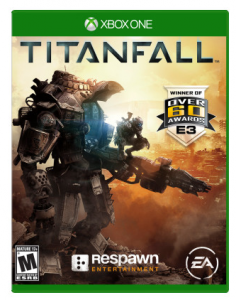 2014 is still young, but the tech news has been hot, and much of it surrounds the two new gaming systems on the market. Some of that news has been hype for the upcoming Titanfall, a title that is generating a lot buzz from the gaming community. Microsoft fueled that fire last week with a beta release, now it is stoking the blaze with more news.
Today Xbox Live chief Larry Hryb, better known to gamers as Major Nelson, unveils the new limited edition Titanfall bundle for Xbox One. What can you expect from this offer?
The new bundle of joy comes with the Xbox One console, which includes Kinect and a wireless controller, an official headset, digital download of the game (which would seem rather obvious), and one month of Xbox Live Gold membership. All of this will retail for the same price as the standard console -- which is the, not cheap, $499.
This deal hits the market on March 11th, coinciding with the launch of the game itself. Titanfall is up now for pre-order at Microsoft, as well as other locations, for $59.99.