Is 2014 the year you cut the cord to cable and satellite?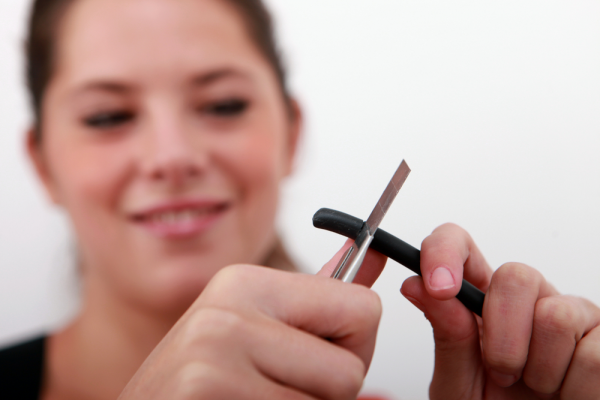 Cord-cutting is a popular phrase these days. The act of getting rid of the overpriced cable or satellite subscription bill is certainly appealing, but is it practical for most people? Many of us no longer watch shows live -- we've become a DVR generation. But there is a catch to that, as live sports are still the biggest draw on US TV.
Recently Fox Sports streamed the Super Bowl, and it did so without restriction. In other words, you didn't need to prove you were a customer of Dish, Comcast or any other money-pit. You just tuned in, dealt with the ads, and watched the game.
That isn't the norm, sadly, but the exception. Many channels on devices like Roku still come with that tired old requirement, but the recent NFL-Fox stream shows that these things may be headed for change.
Services like Hulu, Amazon Prime and Netflix are also becoming attractive alternatives. Each now features original programing, and it is as good, or better, than what the networks are throwing at us. Yes, each costs a fee, but combine all three and I bet it's still less than that cable bill laying on your desk.
Smart TVs, Blu-ray players and set-top boxes like Roku, Google TV, Apple TV and others offer endless options, though again, some are restricted. But all are viable choices and that's the problem facing today's TV providers. The momentum of the game is shifting, and it doesn't favor the Comcasts of the world.
In 2014 we should see this trend continue and likely gain steam. Those providing TV today are going to have to face the prospect of being simple bandwidth providers. None of them wishes to end up like that of course, but the choice isn't in their hands. It may come to pass with much kicking and screaming, but it will happen none-the-less.
So, have you cut the cord, or do you think you could? I expect sports to be a major stumbling block for many of you, Fox and the NFL have proved that is changing, though.
Image Credit: auremar / Shutterstock