Worldwide server shipments up in 2013 but revenues in decline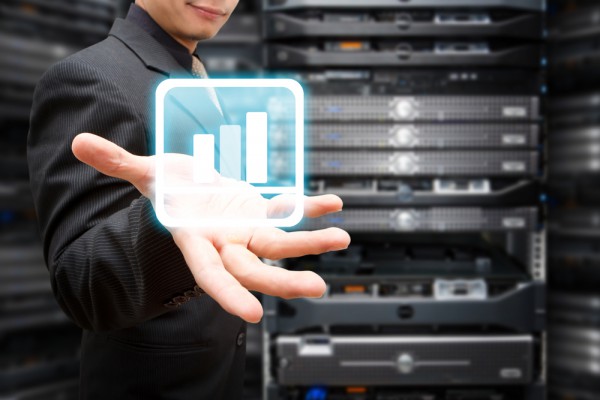 According to new research by Gartner worldwide server shipments were up 2.1 percent in 2013 whilst revenues declined by 4.5 percent.
Most of this shipment growth has taken place in the Asia/Pacific and Japan regions whilst the North American market has remained relatively flat. Vendor revenue declined everywhere except the Asia/Pacific region where it grew by just 0.6 percent.
"2013 presented some pronounced differences in various server market segments," says Jeffrey Hewitt, research vice president at Gartner. "We've seen ongoing growth in Web-scale IT deployments, while the enterprise remained relatively constrained. In terms of hardware platform types, mainframe and RISC/Itanium Unix platform market performance kept overall revenue growth in check".
In the Europe, Middle East and Africa market both shipments and revenue have declined. Adrian O'Connell, research director at Gartner says, "The EMEA server market continued to suffer as it recorded its 10th consecutive quarterly revenue decline. Economic weakness continued to have a profound effect on the EMEA server market. Total revenue in 2013 was only around two-thirds of that seen in 2007, before the downturn set in".
Breaking the worldwide figures down by manufacturer, HP dominates in terms of box shipments with 27.9 percent of the market, followed by Dell on 19.5 and IBM on 9.0. A different picture emerges when you look at revenue, however, with HP still leading on 28.1 percent but IBM close behind on 26.5 and Dell trailing in third with 15.2 percent. IBM's position shows a big decline, it had 34.9 of the market by revenue at the end of 2012.
The market for x86 servers remains strong as it's still the most popular platform for large data centers, showing a revenue increase of 0.8 percent despite a small drop in shipments of 2.6 percent over the year. HP is dominant here with 40.3 percent of the x86 blade server market, Cisco coming second on 15.9 percent.
The full breakdown of figures is available on the Gartner website.
Image Credit: watcharakun / Shutterstock