How to force Office 365 to upgrade to Service Pack 1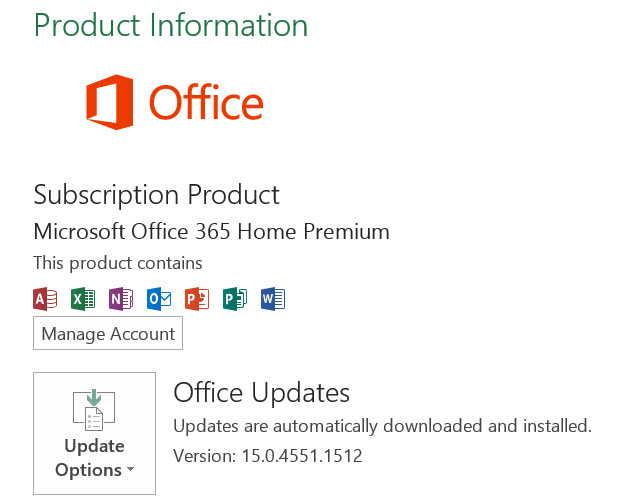 Service Pack 1 has just started to roll out to Office 2013 users, but Office 365 users have been left out in the cold. You might think that as a subscriber your software is kept constantly updated -- and this is true to a point. But talking to Paul Thurrott, Microsoft reveals that a "handful of updates are totally new in SP1" and these have not all made their way to Office 365 yet. Unless you follow the little trick that Paul has shared, that is.
Unlike many applications Office 365 does not have a built-in means of forcing an update check -- so we have to force a forced update! The steps are very quick and simple to follow, and you can grab yourself a copy of SP1 in next to no time.
Launch the Office 365 program of your choosing.
Click the File tab and select the Account option.
Click the Update Options button to the right and then select Disable updates.
If a User Account Control dialog appears, click Yes.
Click the Update Options button again, and then select Enable updates -- again, click Yes in the UAC dialog.
A notification area popup should let you know that updates are being downloaded and you'll be running SP1 before you know it!