Tablet vendors should focus more on hybrids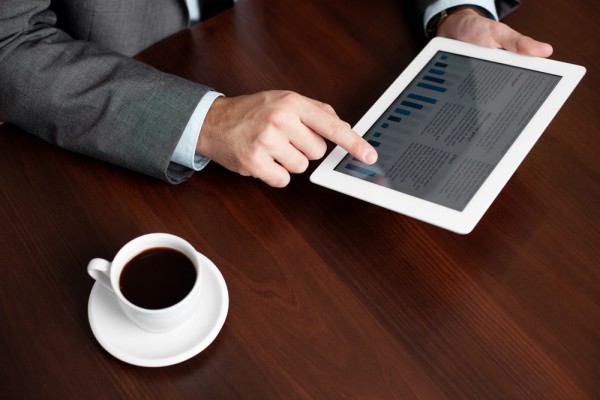 The tablet market is showing strong, continuous growth year-over-year. Research firm Gartner today announces that slate sales in 2013 increased by 68 percent compared to the year before. Android takes the market share crown after more than doubling its sales, iOS came second and Windows follows in third place.
Of the three, iOS was the only platform that did not post tremendous year-over-year growth. Android increased its sales, and lead over Apple's iPads, to 120.96 million units in 2013, up from the 53.34 million units sold in 2012. Meanwhile, Windows grew to 4 million units, which is, again, considerably higher than in the previous year when sales topped 1.16 million units. In contrast, iPad sales came in at 70.4 million units, marginally more than the 61.45 million units sold in the year before.
In 2013, tablet sales reached 195.43 million units, 68 percent higher than the 116.34 million units from 2012. The growth can be attributed to entry-level slates, with small screens, and sales from first-time buyers. "In 2013, tablets became a mainstream phenomenon, with a vast choice of Android-based tablets being within the budget of mainstream consumers while still offering adequate specifications", says Gartner research director Roberta Cozza. "As the Android tablet market becomes highly commoditized, in 2014, it will be critical for vendors to focus on device experience and meaningful technology and ecosystem value -- beyond just hardware and cost -- to ensure brand loyalty and improved margins".
Market share-wise, Android had 61.9 percent (45.8 percent in 2012), iOS had 36 percent (52.8 percent in 2012) and Windows had 2.1 percent (1.0 percent in 2012).
Apple was the top tablet vendor of 2013, selling 70.4 million iPads. Its market share dropped to 36 percent, from 52.8 percent. "Apple's tablets remain strong in the higher end of the market and, Apple's approach will continue to force vendors to compete with full ecosystem offerings, even in the smaller-screen market as the iPad mini sees a greater share", says Corza.
Samsung follows in second place with 37.41 million units, and 19.1 percent percent market share. Unlike Apple, which dropped in market share, the South Korean maker grew from 7.4 percent in 2012.
ASUS completes the podium with 11.03 million units and 5.6 percent market share. The vendor posted significantly higher sales (up from 6.26 million units), but only slightly higher share (up from 5.4 percent).
Microsoft continues to struggle to increase the appeal of Windows tablets, as the market is not responding as well as the company wants. "To compete, Microsoft needs to create compelling ecosystem proposition for consumers and developers across all mobile devices, as tablets and smartphones become key devices for delivering applications and services to users beyond the PC", adds Corza. Gartner here implies part of the problem stems from the fragmented app experience. Windows and Windows Phone currently have their own, separate app store, and users do not get to enjoy the best of both worlds and are forced to purchase the same offering twice to enjoy it on both platforms. This is not an problem that Android and iOS have to face.
Windows may have a chance to fare better in tablet sales due to compelling form factors that vendors embrace. "Although there were few models available last year, the hybrid form factor was the fastest growing category in 2013", says Corza. "Hybrid ultramobiles attracted users' attention because the keyboard offers better use of productivity applications and benefits from a tablet form factor". The ASUS-branded Transformer Book T100, which runs Windows, enjoyed strong sales, which helped ASUS lead the pack in hybrid "ultramobiles" in 2013.
Corza adds: "There is an opportunity here for hybrid ultramobiles to marry the functionality of a PC and a tablet, and they will also prove to be an attractive alternative replacement product among businesses". Windows tablets are the most prominent adoptees of the compelling form factor, alongside some Android offerings, and will likely benefit the most from this trend, but it could only happen if Microsoft speeds up the unification of the said two app stores under its umbrella.
Photo Credit: baranq/Shutterstock