Google Maps Street View goes really down under -- into the sea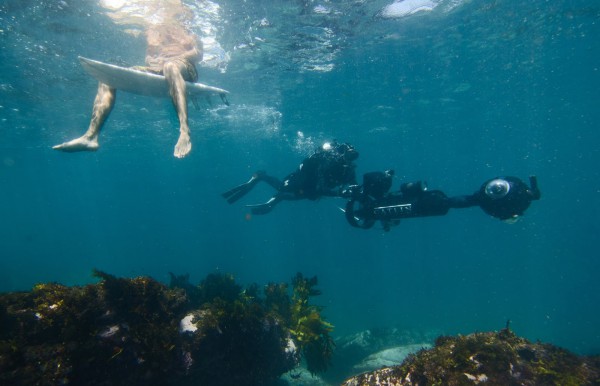 My knowledge of Australia is rather limited. I know of Crocodile Dundee, Outback Steakhouse and Rocko from Rocko's Modern Life. I'll admit, I need to learn more about the world. Luckily, the internet allows me to learn from the comfort of my computer chair.
Google is one of the great resources from which to learn, especially Google Maps. From my web browser, I can navigate to anywhere in the world. Even better, Street View allows me to experience the locations as if I was really there. Today, Google announces that it is bringing Street View down under, to Sydney, Australia. Well, the search-giant is going even further down under than that, into the sea!
"Since the Catlin Seaview Survey first collected underwater imagery of the Great Barrier Reef, they've traveled to many other underwater spots around the world to collect a baseline photographic record of the marine environment. Now, they're teaming up with the Sydney Institute of Marine Science to record and reveal the marine life along Sydney's famous Harbour and coastline, from Manly to Bronte. The project uses Catlin Seaview Survey's 360-degree panoramic SVII camera to gather the imagery, which will be published to Google Maps later this year", says Nabil Naghdy, Product Manager for Google Maps, Australia and New Zealand.
Naghdy further explains, "we hope this new Street View imagery not only advances important scientific research, but also inspires people to learn more about the beautiful -- and delicate -- ecology of Sydney Harbour and our local beaches".
The keyword here is "learn" -- the true value in this effort is education. After all, no one will be using this data for driving directions. If they do, they had better be driving a submersible car like James Bond in "The Spy Who Loved Me".
Are you excited to experience the ocean through Google Maps? Tell me in the comments.